This week we're so proud to be shining our guest spotlight on artist Laurie Frick, a longtime member of the POSTHOC community and a so-called 'data artist' (yes, you read that correctly) who lives between New York City and Austin, Texas. Laurie collects data from everyday experiences, be it personal devices or self-administered social experiments, and reconstructs observed patterns into analog units of measure expressed as visual art. Her radically forward-thinking data-based ethos, which essentially boils down to the idea that we're all being tracked so let's figure out how to track ourselves and use that information to help us, puts a much-needed positive spin on the rapidly escalating surveillance state technology is ushering into.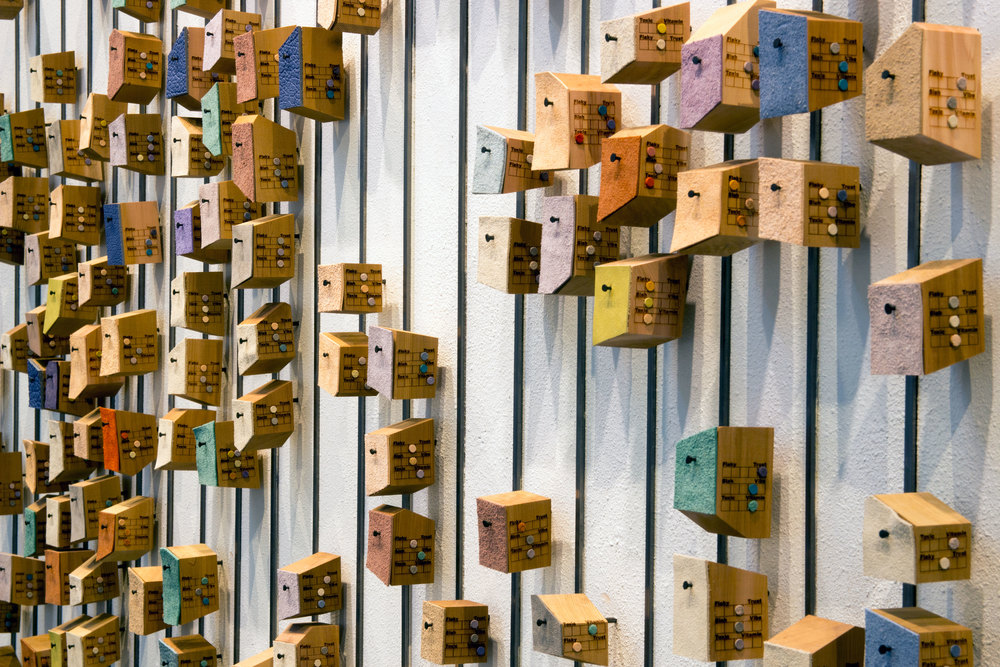 Her 2016 #FriendTracking project in collaboration with TedxLA asked individuals to create their own data points about how interactions with specific friends left them feeling, positing that human relationships will soon be understood as having similar effects on the human system as diet and exercise. 1. Totally!!!! And 2. with this fascinating premise in mind, we caught up with Laurie to find out how being part of the POSTHOC salon community has enhanced her regimen of healthy and fulfilling social interactions.
What in your opinion makes POSTHOC salons different from other dinner parties? Why is the POSTHOC community so loyal?
Have met and had long conversations with people that would be near impossible to spend time with in the real world. These dinner parties are a bubble of curious, engaged people. Invited my geeky AI scientist friend who worked at IBM research in White Plains who became a regular and commented once to me they were one of the reasons he loved New York City.

Do you have any stories about an impactful personal connection you made at one of these salons?
Got pulled into a project to create and build a massive sculpture tracking connections data in the main plaza at Burning Man. Yes, not an unusual type of conversation with Susan MacTavish Best.
What has been your favorite POSTHOC salon and why?
The very first one when I arrived early thinking there was a lot of prep – for an interview with famed NPR reporter Laura Sydell's series on Artists and Criminals who see the future. (I was not the criminal).
What do members of this community have in common?
They are happy to chat with a complete stranger, and not gaze over your shoulder to see who they would rather talk to. People are genuinely interested in you.
What's your go-to back pocket party question?
"What are you working on?" And then I stop and listen. Everyone is working on something they are bursting to talk about.
What part of the world reopening are you most looking forward to? What about dreading?
I'm dreading not having my nights free, but I'm looking forward to seeing old friends.