Burning Man came to New York City this past week to celebrate the first-ever Burning Man art auction, so of course we had to have a salon about it so Susan could interview the man who made it happen, none other than Burning Man board member and multi-disciplinary artist, Fab 5 Freddy. If you don't know who Freddy is, he basically pioneered street art and hip hop at the same time in NYC in the '70s and '80s – he's also a painter whose work is featured in the show itself, Boundless Space. The gallery show is currently up at Sotheby's and the auction just ended today, congratulations to everyone who participated!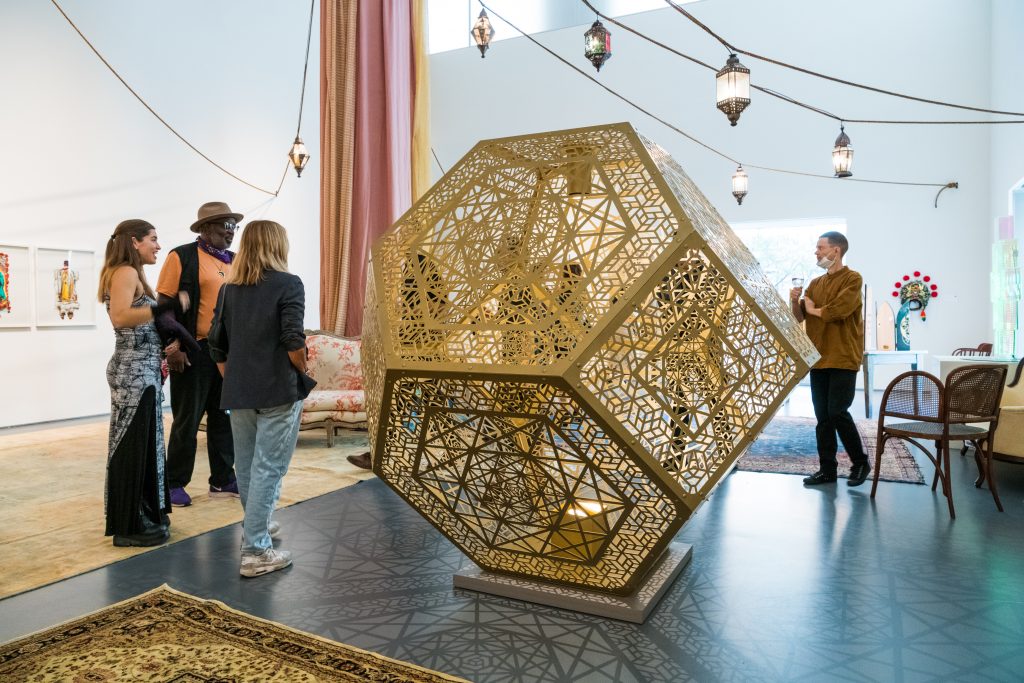 A historically insulated community (at least until the last decade), Burning Man has been canceled the last two years due to Covid and made the decision to balance its policy of active decommodification with its need for fundraising both for the organization itself and to support its most beloved community members, the artists. Imagery of the mind-blowing art appearing each year at the festival over Labor Day week and weekend, as heavily captured the last 10 years with the rise of the smartphone, is almost certainly what brought the festival out from the underground into the public eye. You can cruise the Boundless Space virtual gallery here, and congrats to the 200 participating artists!
We learned plenty from Freddy's interview at the salon (including that his godfather is legendary jazz drummer Max Roach!), but one of the most delightful tidbits shared was how much selling a piece of work in a Sotheby's auction can mean to all of the individual artists' careers who donated pieces for the show. For the first time in history, Sotheby's lowered its reserve price to allow artists with less expensive pieces to participate, and according to Freddy and Burning Man Director of Creative Initiatives Kim Cook, it's not an exaggeration to say that careers can and will be launched off of the success of this auction. You can read the full story about Boundless Space on their website, and check out the video interview below about why and how the auction came to be with Kim Cook, cultural strategist, patron of the arts, academic and lecturer Princess Alia Al-Senussi PhD, Freddy and Sotheby's Head of Digital Strategy for Auctions, Modern & Contemporary Art, Americas, Harrison Tenzer.