With more and more events starting to remerge, whether it be weddings, networking opportunities, or celebrating that it's no longer 2020 (cheers to that): parties and get-togethers will be filling social calendars more than before and serving alcoholic beverages to guests. That said, just because the drinks are flowing, it doesn't mean you have to imbibe.
If you're giving up booze for a night, a month, or forever (for whatever reason), there are nonalcoholic beverages you can sip, ways to communicate your alcohol-free preference and creative ways to navigate dry territory.
I learned a few lessons firsthand when I spontaneously took on a Dry January (2017) bet with a friend. That meant: no wine, beer or spirits for 31 days. At the time, it was my literal job to attend events (99% of which served alcohol). As a red carpet reporter in Manhattan, I would regularly show up to a 5:30 p.m. call time and start my day at work, which sometimes ended at 2 a.m. following a movie premiere or launch party, an after party. Of course, the events' bars were always fully stocked with complimentary top shelf spirits and Champagne. And, during the day, I was regularly writing about food & beverage (read: alcohol) trends. Needless to say, sampling beer, wine and cocktails was part of the gig. Not to mention, in my non-work life: there were brunches, birthdays and other social opportunities to drink throughout New York City on the weekends. But I digress.
Since my first Dry January in 2017, I've repeated the same month-long dry challenge during the first month of every year (and participated in a number of alcohol-free stints in between). I've become a dry month pro, having experienced a number of lessons and establishing tips for staying sober during events, dates and beyond. (I even wrote a book about it called The Dry Challenge).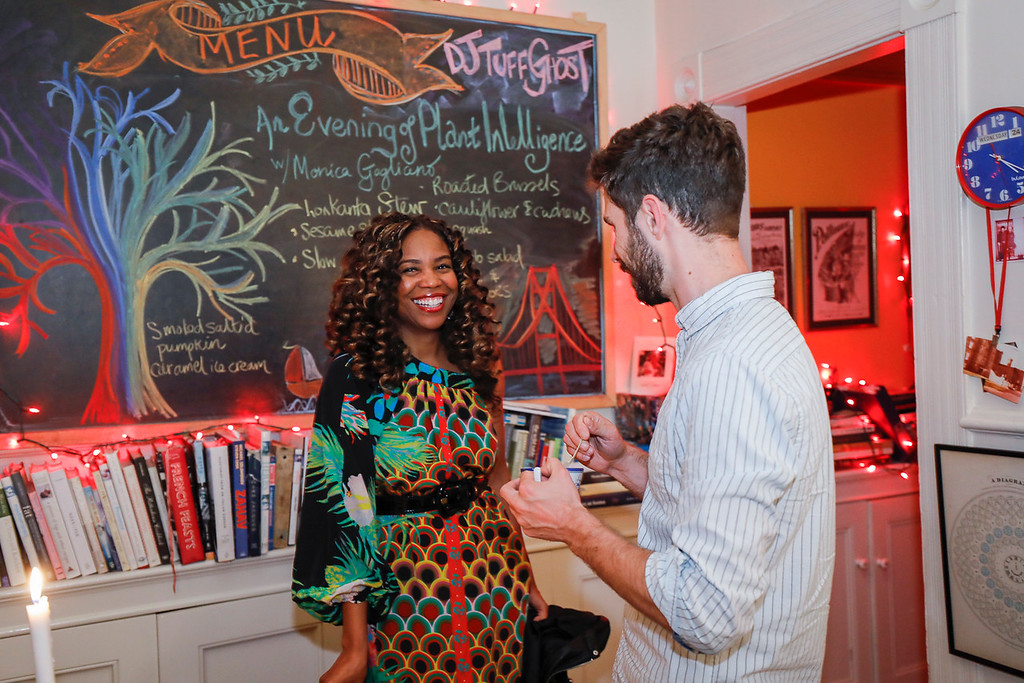 So here's a few tips to support an alcohol-free experience if you're going out and being social.
Strength in Numbers
Recruit someone to stay sober with you, even if it's for one evening. Having a friend or partner on the same level of inebriation (read: zero) keeping you company is comforting, and they can also keep you motivated and accountable. While others may be feeling a buzz, your dry buddy will be there to maintain conversation and uphold a strong support system.
Opt for N.A. Beverages
Instead of seltzer water or juice, you can kindly ask the bartender for a nonalcoholic cocktail (or pour one for yourself). In some cases, your host may also have stocked the bar with nonalcoholic beers, wines and spirits but if you're unsure the night's beverage menu will suffice, plan ahead and bring a N.A. hostess gift that you can open on-site and share with the party.
Explain Yourself — Or Don't
Sometimes people will want to know why you aren't drinking. It's for you to decide how to answer these questions, or whether to answer at all. You can simply say, "I'm not drinking tonight," or "I have an early morning tomorrow," or you can choose to elaborate about your dry challenge or long-term commitment to abstaining from alcohol. The choice is yours to do whatever suits you best! And, in some instances, you can kindly and respectfully change the subject.
Organize Your Own Events, Without Alcohol
While attending others' events is fun (read: no planning, no clean up), you can certainly stage your own get-togethers that align with your alcohol-free stance. This is a great opportunity to invite your social circle to participate in activities that don't involve booze. Some ideas include dinner parties, cooking instruction, cocktail classes with nonalcoholic beverages, and even off-sites where the main focus is a specific activity such as bowling or a workout class.
With that, cheers to more events this year — especially those that don't involve hangovers!