On a small street off the Luxembourg Gardens called rue de Fleurus, or "the street of flowers," is a small marble plaque to the queen of American exiles in Paris. It reads:
"Gertrude Stein, 1874-1946, AMERICAN WRITER. Lived here with her brother Leo Stein, then with Alice B. Toklas, she received many artist and writers from 1903 to 1938."
The apartment is not open for visitors, but once it welcomed the most groundbreaking literary and artistic crop of Paris. Inside, paintings by Picasso, Matisse, and Renoir climbed up the walls and toward the ceiling. There were so many cubist, modernist, and post-impressionist works that the New York Times later dubbed her two-story apartment, "the first museum of modern art."
Stein had arrived to Paris at the turn of the century to live with her brother, Leo, who was an astute art collector. The pair were quickly ingratiated into the scene and began building a collection unique in its championing of unusual new talent. When Stein met Alice B. Toklas, a fellow American who became her life partner.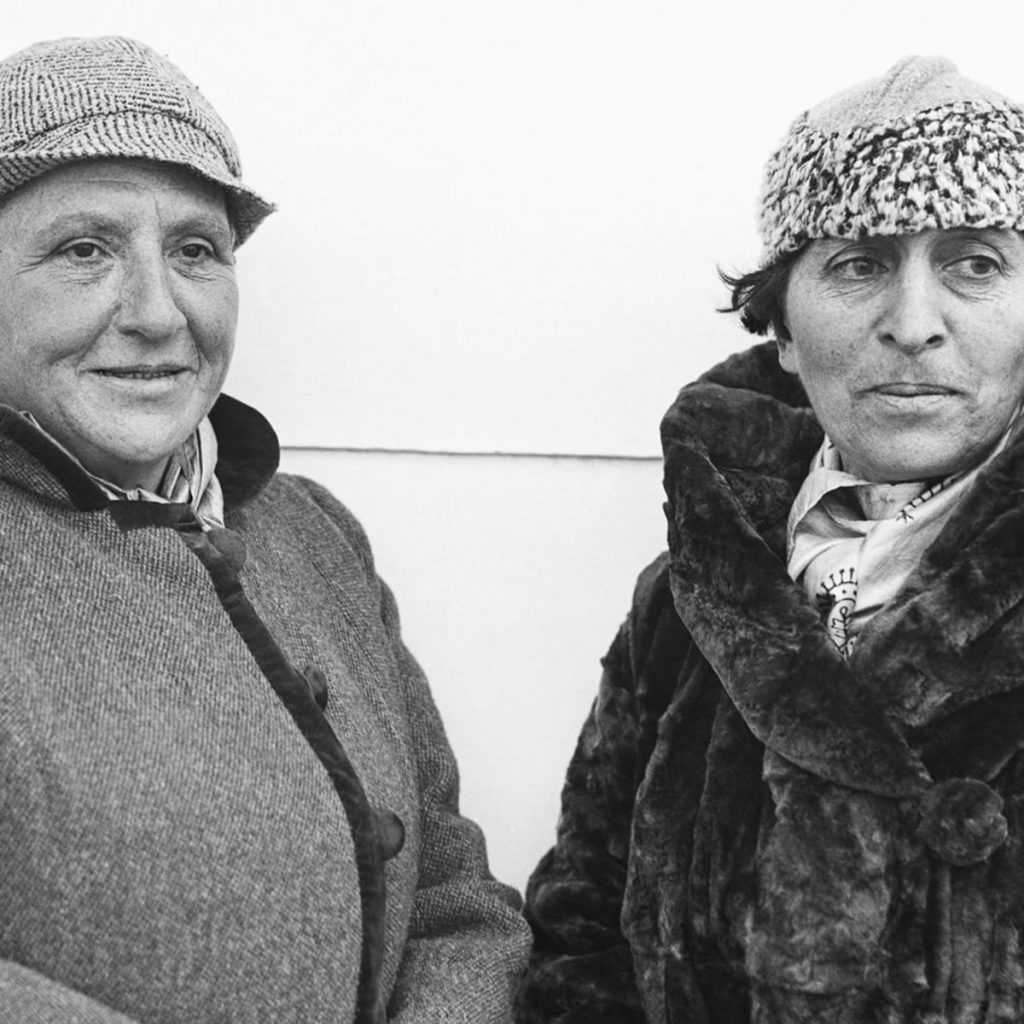 Henri Matisse began coming by their apartment on Saturday evenings, and within a few years the Saturday salons were drawing artists, writers, and composers.With closely cropped hair and flowing skirts, Stein's unique presence inspired her guests: Picasso painted her—after 90 portrait sitting sessions—and Man Ray photographed her.
By the 1920s, Stein's salons were famously entertaining the likes of Ernest Hemingway, Sinclair Lewis, and Ezra Pound. She named the young men who sought meaning in the arts after World War I, the "lost generation" and they clustered around Stein, who held court from a high-backed chair near the stove in the atelier, while Toklas would usher their wives into another room. Alice, an acclaimed cook with elaborate taste, was in charge of feeding the guests. Meanwhile, Stein mentored young writers and helped to guide the professional and personal lives of her flock.
Stein's poems and writing style—a then-unusual stream of consciousness—was revered by the authors who frequented her house, but her name didn't become world-famous until her book, "The Autobiography of Alice B. Toklas," was released in 1933. The book made Stein a sensation in the United States, drawing her and Toklas back for the first time in decades. Her arrival was announced on a billboard in Times Square, she met Eleanor Roosevelt in the White House for tea, and had dinner with Charlie Chaplin in Beverly Hills.
Over the years, Stein sold or swapped out her paintings for others or for funds to publish her writings. But she always kept dozens of Picassos, which she greatly prized. Once, when the director of collections at the Museum of Modern Art asked Stein to bequeath her collection to them, she said: "You can be a museum or you can be modern, but you can't be both."
Stein and Toklas finally moved out of the apartment on the eve of World War II when it was seized by their landlord. They hustled their art collection into a new apartment at 5 Rue Christine, and then spent the war in the south of France thanks to the protection of a Vichy official whom Stein had met in the 1920s.

When the war was over, Stein and Toklas returned to find their collection intact in their new apartment. The salon crowd there was a very different set: American G.I.s who came with writing for her to review and to ogle the paintings on the walls. For a little while, before Stein's death in 1946, the pair treated these guests the same as they had the artists and writers who'd come before: they served food and drinks, talked about art and literature, and introduced them to like-minded friends they might get along with.