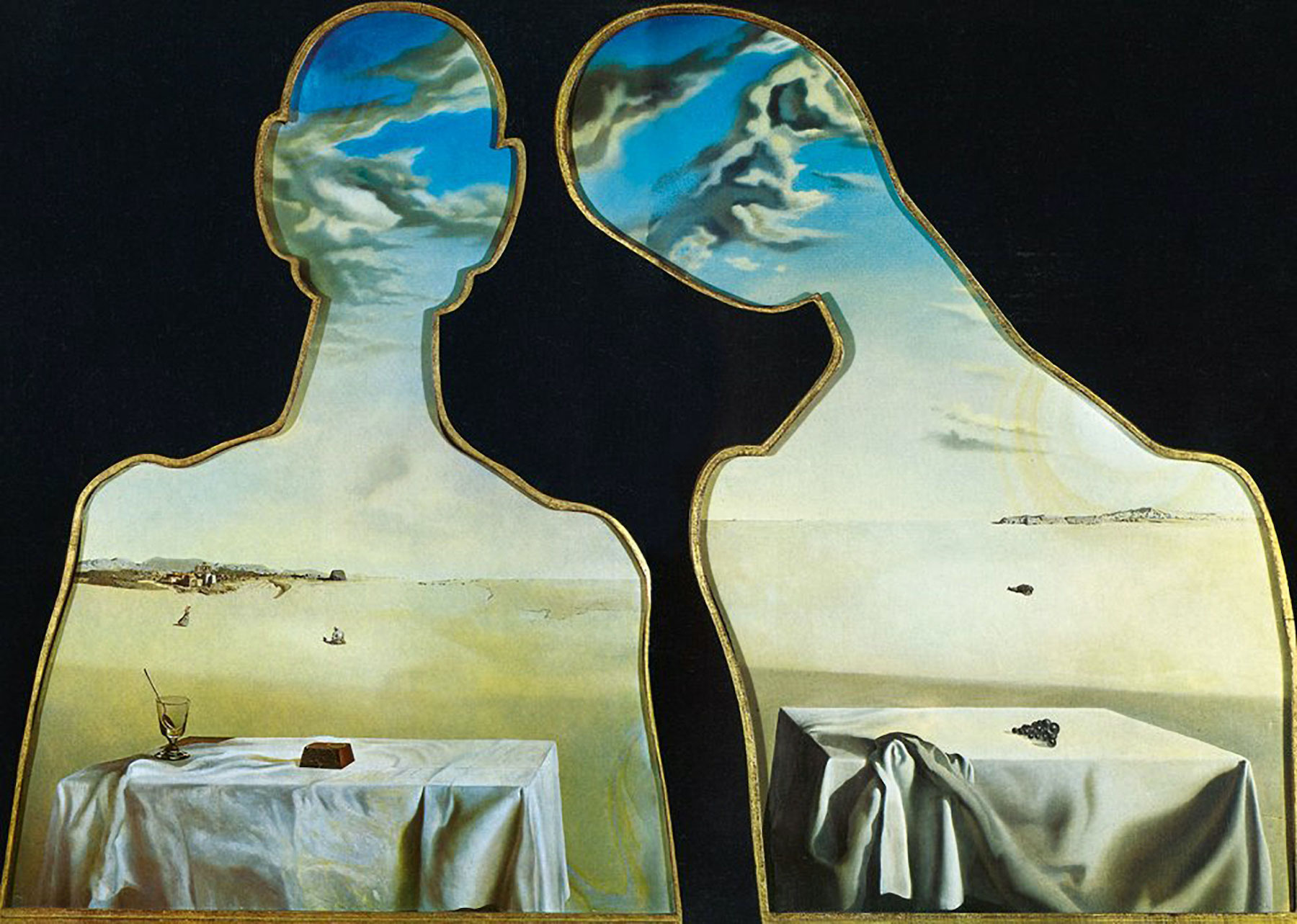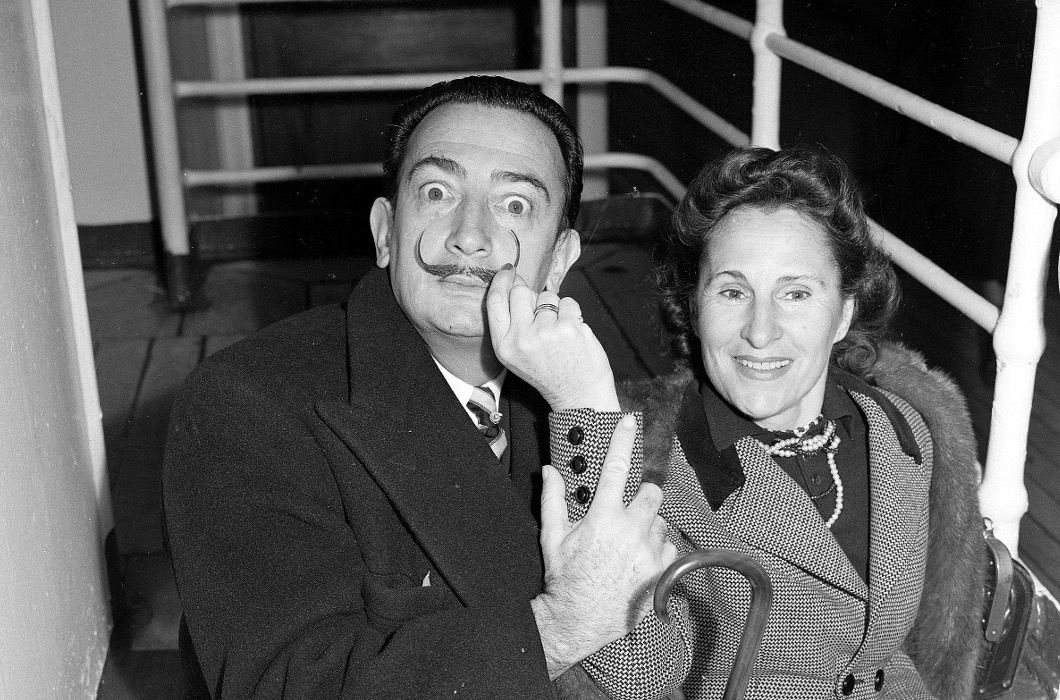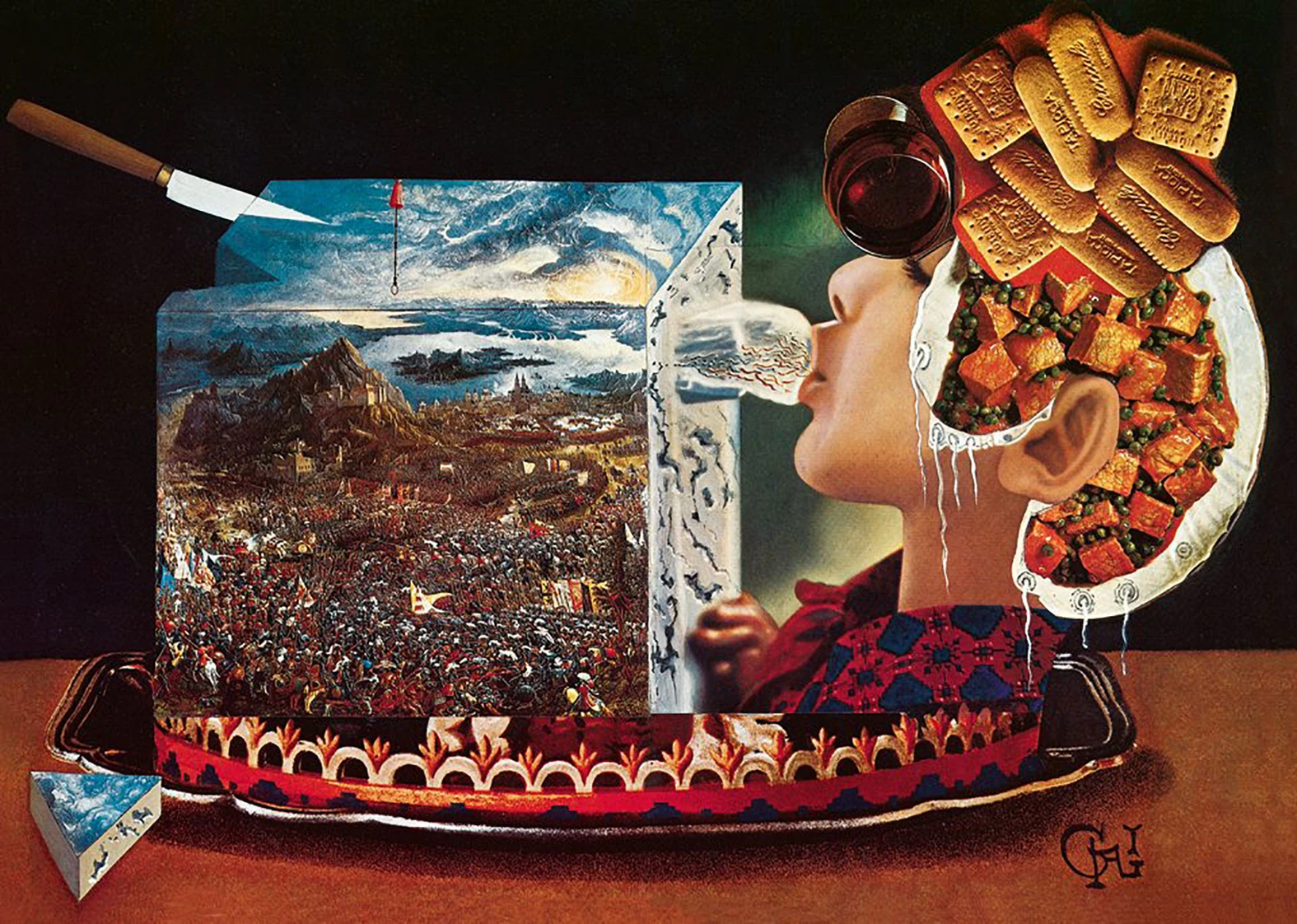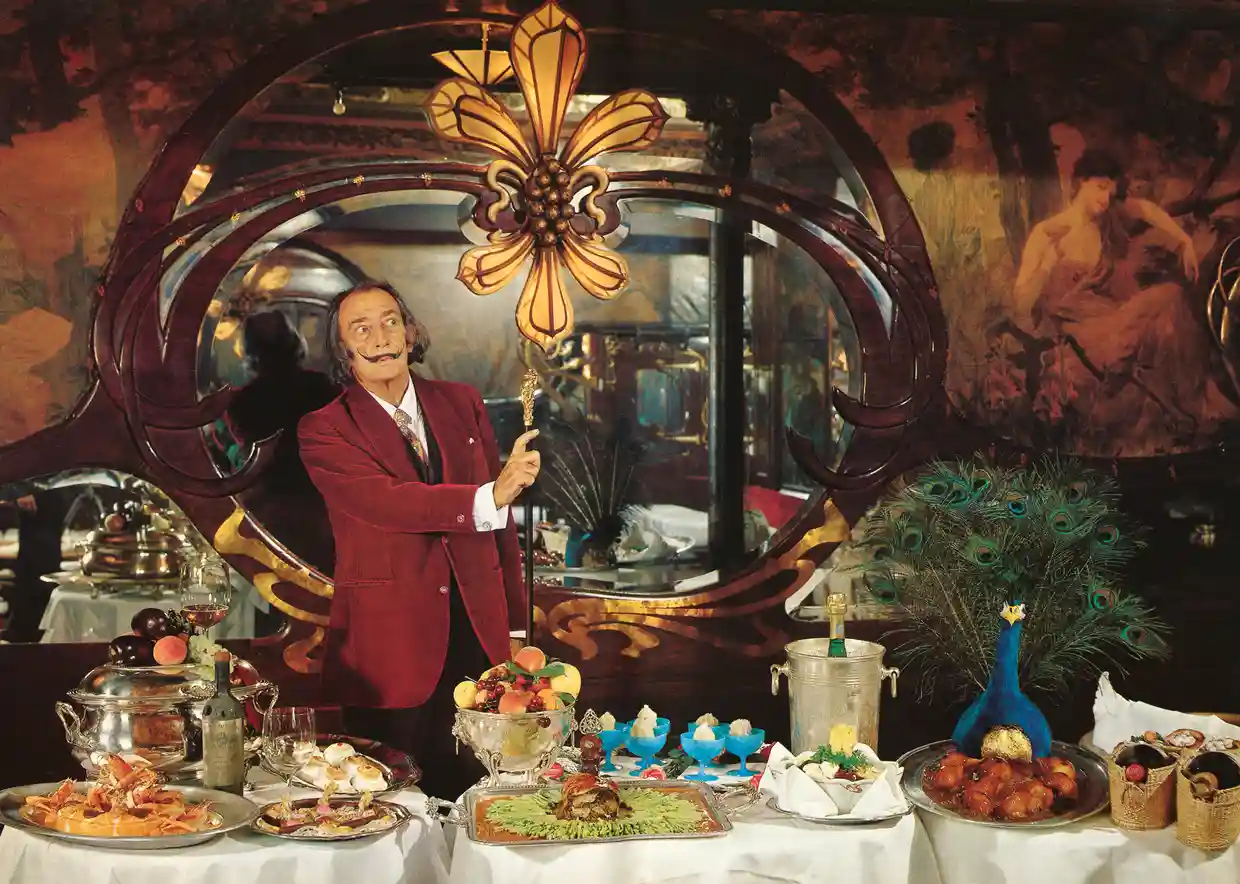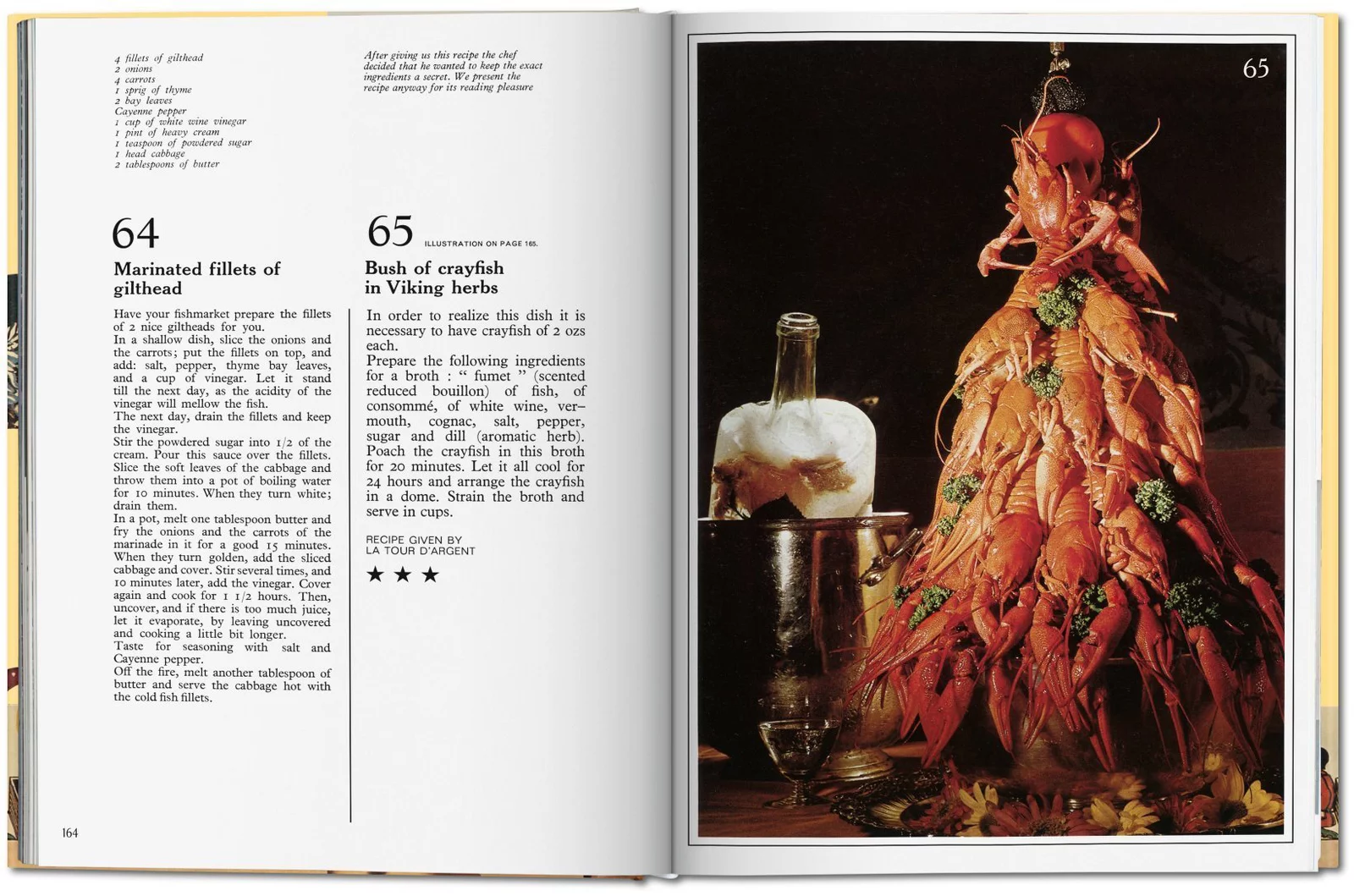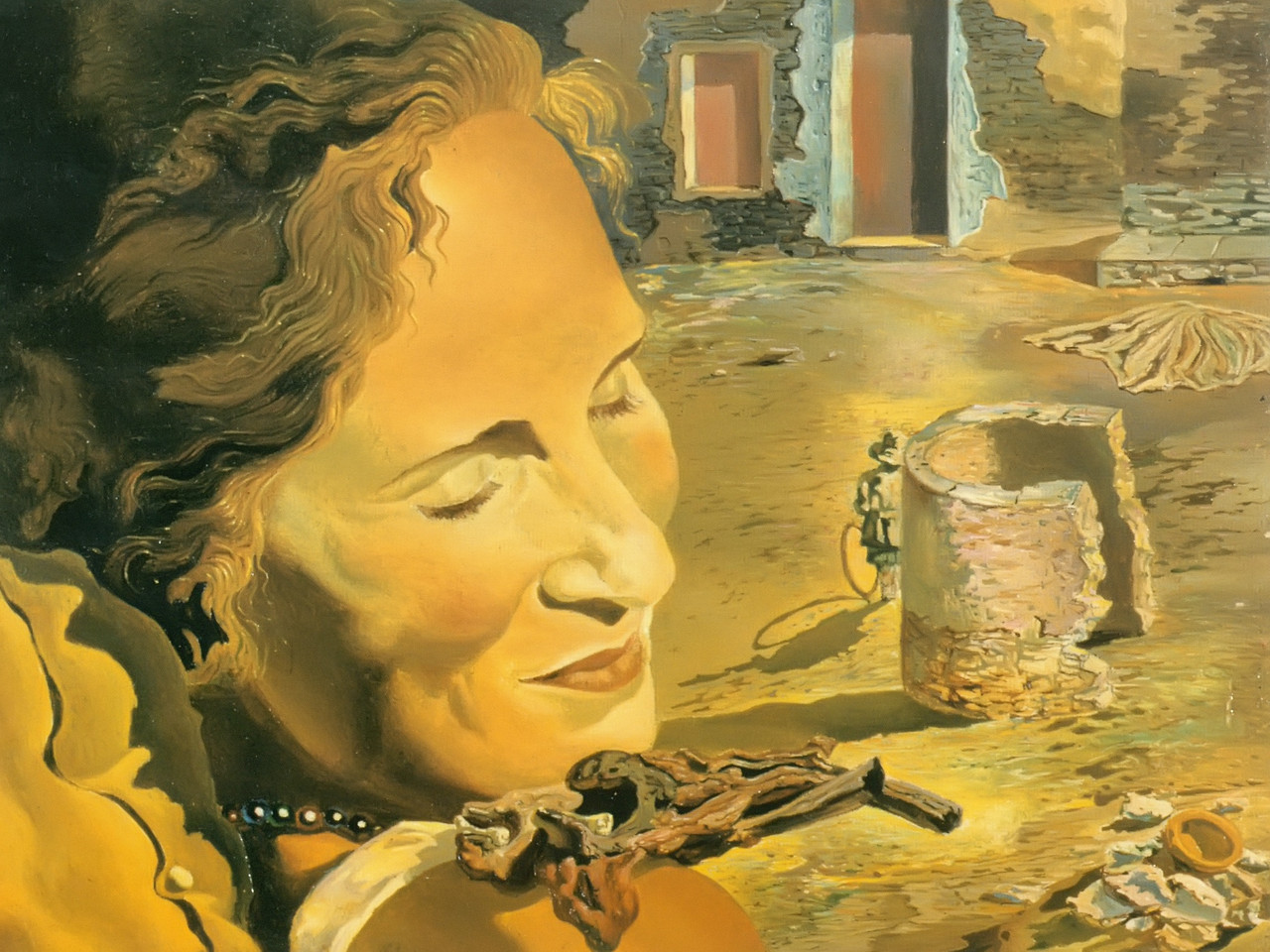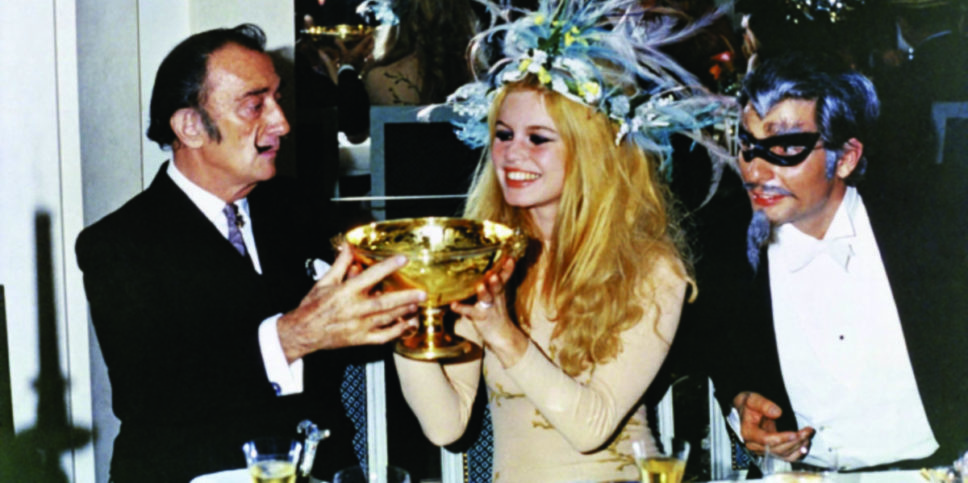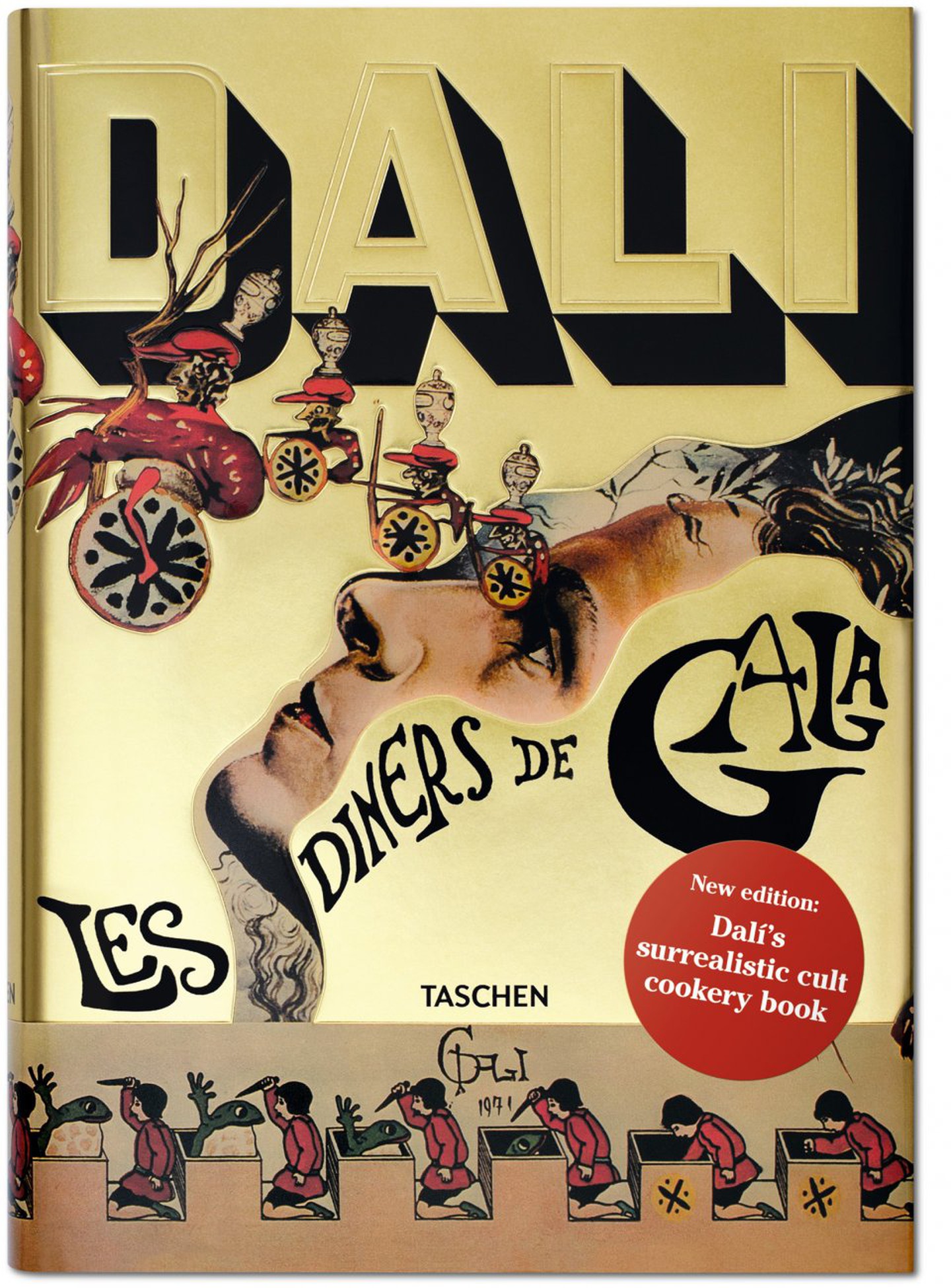 Surrealist Dinner Party Inspo From Salvador Dalí and Gala
Calling all surrealist hosts and aspiring surrealist hosts! This article is for you, to both light the fire of hosting inspiration and encourage you to get as weird / artful as you'd like with it. After all, what makes a salon a salon instead of just another dinner party is the intentionality and personal touches.
The iconic and decisively strange surrealist couple were no doubt inspired by the salon resurgence of the early 20th century, but artist Salvador Dalí and his wife Gala put their own special spin on dinner parties.
Food is a prominent theme of much of Dalí's work, so it makes sense that he would evolve his artistry beyond the canvas and into the realm of hosting.
Dalí and Gala began hosting a series known as Les Dîners beginning in the 1970s in Paris, and in true Dalí fashion, they were meant to shock attendees in the most delightful ways. Whether absurd presentation, mind-bending recipes or strange behavior from the hosts, there was a surrealist twist on every aspect of the evening.
Epic table dressing and platters are a must for all surrealist hosts!
A lifelong aspiring chef, Dalí went so far as to author and publish a full-color cookbook known as Les Dîners de Gala, which Taschen reissued a few years ago for the first time since its original publication in 1973.
In addition to stunning photographs of his elaborate dinner spreads and images of his artwork, Dalí includes his own written musings in the cookbook about how important or pointless he thinks certain foods are. Don't get him started on spinach!
With his artwork as well as his food choices, Gala was always the pervasive theme.
Here she is pictured with lambchops for a shoulder – classic.
For the couple, a perfect dinner party gathering combines the "sensual, imaginative, and exotic." They encouraged lavish dress, aphrodisiac cocktails and abhorred dieters, but found that the dinner was never as wonderful as the conversation. "The jaw is our best tool to grasp philosophical knowledge," he says in the book in a chapter devoted to such discussions.
But artful conversation is certainly enhanced by the inclusion of artful dishes, decor and costumes, and Les Dîners de Gala created such an artful atmosphere that incredible discussions were bound to happen.
So! What artful details would be easy for you to provide for your next salon that might encourage your guests to be more imaginative? Might some fun decor or even a dress-up theme make folks more apt to fully participate? You know yourself and your guests best, but we encourage you to use your imagination and have some fun pushing the limits of a shared dining experience in true Dalí fashion.
For more salon hosting inspiration, follow us on Instagram and be the salon host you wish to see in the world!