This week we're profiling Posthoc regular Molly Gochman, an activist, mom, experiential artist and founder of Stardust, a multi-disciplinary organization funding a future where all women and girls can fulfill their potential. She also happens to be Susan's New York City neighbor in SoHo who keeps a highly productive rooftop garden, check out her spectacular home-grown greens below!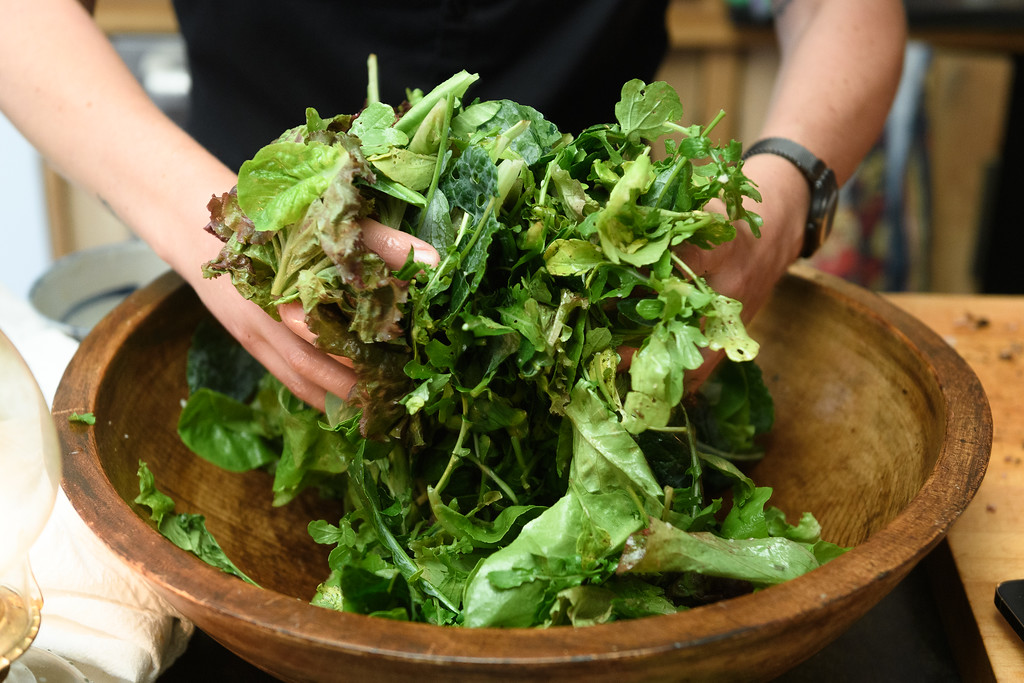 Her portfolio of work is completely fascinating as a whole, but we wanted to highlight her Red Sand project here, which she did an edition of called Red Sand Project: Border US-MX at Seattle-Tacoma International Airport, where she created a 350-foot long line in red sand in the shape of the US-Mexico as a symbol of the division of the human race, the very existence of which has the effect of creating vulnerable populations, who are usually the ones to fall victim to trafficking. "When I started my learning journey in the anti-human trafficking space, organizations asked me to help spread awareness of human trafficking. I learned that it is happening everywhere," she told Artworks for Freedom. "Like sidewalk cracks, human trafficking is all around us. It's frequently stated that human trafficking is hidden in plain sight. Red Sand Project helps bring the subject out of hiding."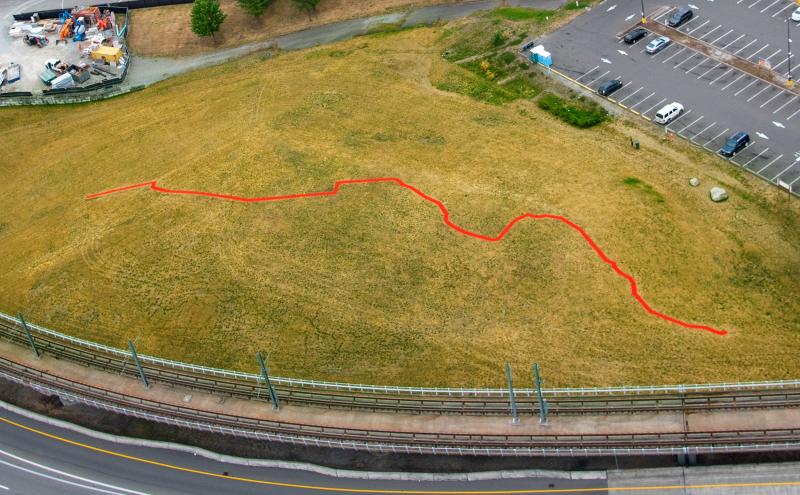 Not only does it bring the subject out of hiding, it does so in such a compelling and provacative way that invites questions, and has the secondary effect of inviting others to spread the message. You can get your own red sand and join the global movement by putting some around your community, ideally with a group, and sharing on social media with the tag #RedSandProject. Read on to find out what Molly gets out of being a member of the Posthoc community and how it carries out into her life.
What in your opinion makes Posthoc salons different from other dinner parties? Why is the Posthoc community so loyal?
Susan creates such an incredible environment where people can get involved in the kitchen and in the cocktails and just get lost in the evening. While we know that there is much behind-the-scenes planning and orchestration, as a guest it feels so effortlessly casual. What I love about Posthoc salons is the way they bring people together who are wildly interesting and deeply disparate in their interests, and yet who mesh in such a magical way. The structure of the salon enables you to be instantly engaged in a project together with a fellow attendee as you navigate your way through the space. It's grounded in a sense of connection and community.
I think the Posthoc community is so loyal because we all love Susan. She curates the community, the speakers, and the environment with a deft finesse, connecting us to each other in unexpected ways.
Do you have any stories about an impactful personal connection you made at one of these salons?
At one point in my life, I was fascinated by dark matter. Just truly obsessed with it. I attended an eight person dinner party at Susan's, and was chatting with the person next to me about this obsession. And sure enough, as I'm telling him about the ins and outs of my fascination, I discover that he is the foremost expert in the world on dark matter. What are the odds! Such a serendipitous moment. 
What has been your favorite Posthoc salon and why?
I still, to this day, think about the salon that featured Professor Robert Lustig, who writes about the addictive power of sugar. I personally struggle with an addiction to sugar, and when I attended this talk it opened my eyes to what I was personally experiencing and the ways it connects me to others. Even more memorably, though, was the unexpected points of connection at this salon that had nothing to do with the speaker! I brought a friend to this salon, and over the course of the night, my friend befriended a young woman whose professional expertise was in the very same discipline that my friend's mother had created. There is no way Susan could have curated that. These happy accidents of connection are fundamental to Posthoc salons, and they help you realize how close you are to everyone else on the planet.
What do members of this community have in common?
Susan!
What's your go-to back pocket party question?
How do you know Susan?
What part of the world reopening are you most looking forward to? What about dreading?
I'm looking forward to connecting with friends again, but I am dreading time away from my kids. During the pandemic, I loved getting the closeness and regularity of constant, everyday engagement with my children, and the luxury of not being distracted by other commitments. I have deeply appreciated the privilege of being present.