Kitchen gardens can be a wonderful way to have fresh vegetables and herbs on hand but if
you're new to gardening they can also be a tad overwhelming. Here are tips to create one
that is manageable.

Herbs, we just can't give up on growing you. Stuck inside during the pandemic, we traded work
attire for gardening gloves, swapped texts on seed starters, filled Instagram feeds with snaps
of mason jars filled with dirt. We dug and watered to distract from doom-scrolling and bought
so many seeds stores couldn't keep them in stock. We might have been overly ambitious. But
our instincts were right; there's something mediative about gardening; there's a comfort in
being able to grow your food.
"Kitchen gardens are a wonderful way to have fresh vegetables and herbs on hand. If you are
new to starting a kitchen garden, it is important to consider the space you have to keep it
manageable," said Kelly Keating of Gardener Basics.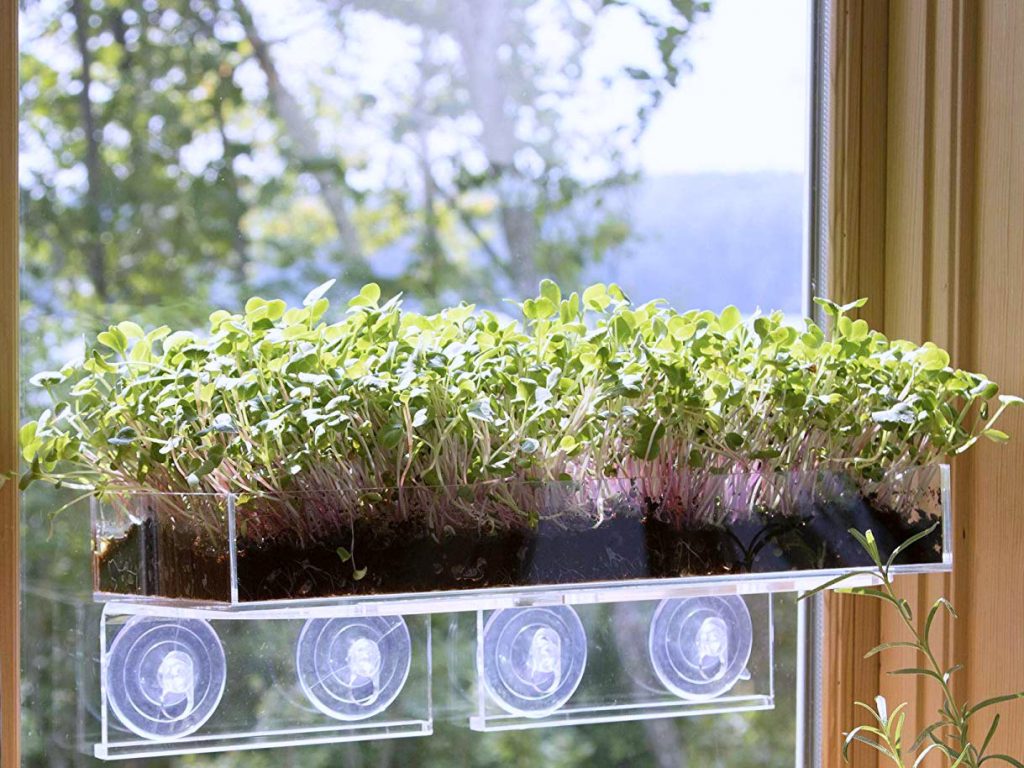 Here's how to create a kitchen garden you can actually manage:

1. Plan it out. Think about what you want to grow and where you want to grow it. This could be
as simple as a few herbs on a windowsill or several types of vegetables in an outdoor garden.
Ryan Smith, the owner of Ant & Garden Organic Pest Control, suggests drawing out your
garden plan. "You don't have to be good at 3D drawing; just a simple sketch is enough.
Planning the arrangement of the different containers of vegetables is important. Start small,
especially if you're a beginner," said Smith.
2. Location, Location, Location -plan your garden and locate it close to the kitchen; again, this
could be your kitchen windowsill or a garden right outside your kitchen. The ideal spot gets lots
of sunlight but has a shaded area if you're planning to cultivate any shade-loving herbs and
vegetables. Not sold on the right site? Try setting up a few small pots of planters in different
areas first and see how they do, how you like seeing them there (are they visually appealing),
and are they easy to access?
3. Choose the right vegetables: Now the fun part, what to grow? Start by choosing plants that do
well in your climate. Your local nursery or garden supply store should have some tips for you,
and you'll also find a ton of resources at the Million Gardens Movement. If you're just starting,
consider easy-to-grow herbs like basil, thyme and sage. From there, begin to think about your
kitchen staples; do you cook with a lot of tomatoes? Try growing some.
4. "Keep your garden focused on the foods you cook with the most and master growing one type of vegetable before you move on to adding something new," says Dan Bailey, president of WikiLawn Austin Lawn Care. "One of the best things you can do for yourself when you start a kitchen garden is to pick out easy to grow vegetables and herbs.
Things like lettuces, parsley, basil, mint, peppers, tomatoes, beans, eggplants, radishes, and cucumbers are relatively easy to grow even if you don't have a green thumb. While onions, brussels sprouts, cauliflowers, artichokes, cabbage, bitter melon, rhubarb, and carrots are more finicky.
5. Remember the pollinators: You want to make sure you plant some edible blooms so that
pollinators like bees will visit your garden and help out with the gardening process.
The deal with raised beds: Once you've decided on that permanent outdoor kitchen garden
location, growing crops in raised beds can increase your garden's efficiency and make planting
simpler, especially if the soil in your yard isn't great.
6. Give them some space: Space out your vegetables, so they have plenty of room to grow. When
in doubt, follow the directions on the back of the seed packet.
7. Don't forget to water, but not too much: Most plants need an average of 1-2 inches of water a
week. Try to water heavily once a week rather than every day; this will help the roots dig into
the soil. If you're new to gardening, start small, but if you managed to remember to water your
windowsill garden last year, consider adding a few vegetables such as ones you'd regularly add
to salads this year.
Happy growing! And check out the podcast interview Susan did on gardening for mental health with author Sue Stuart-Smith.