The Salon Host herself Susan MacTavish Best has graciously put together a list of her top 10 tips for throwing a dinner party to ensure a fabulous experience for you and your guests. Whether it's your first time hosting or you're a seasoned pro, there's always something new to glean from POSTHOC's insanely impressive track record that's practically turned salon-ing into a religion. Or maybe they only come for a bite of Susan's slow-roasted lamb shoulder, but regardless here are 10 ways you can ensure your dinner party is a hit.
Tip #1 – No Bores Allowed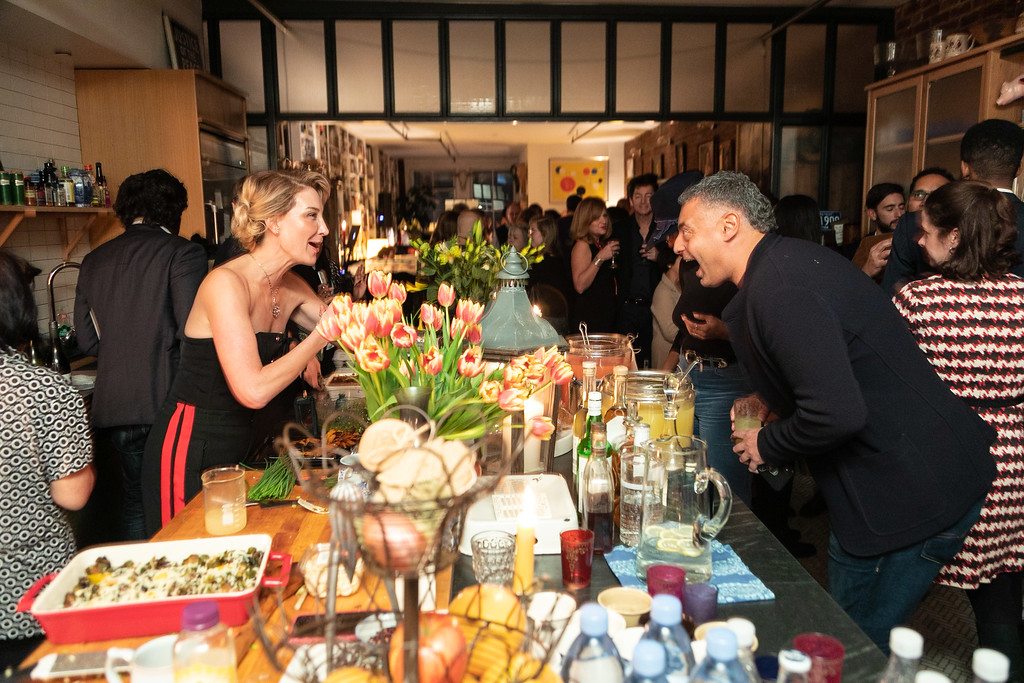 "Don't invite boring people to your dinner. Wait, that sounds awful. Let's rephrase that: don't invite people to your dinner who have no curiosity and ask no questions. You risk drinking too much to drone out their dullness. Better to drink too much (or not at all) over scintillating conversation. Thus, invite an eclectic array of friends of varying ages, occupations and backgrounds. Some frisson amongst your guests is great fun. Voila the seeds of new relationships, both personal and professional."
Tip #2 – Prep In Advance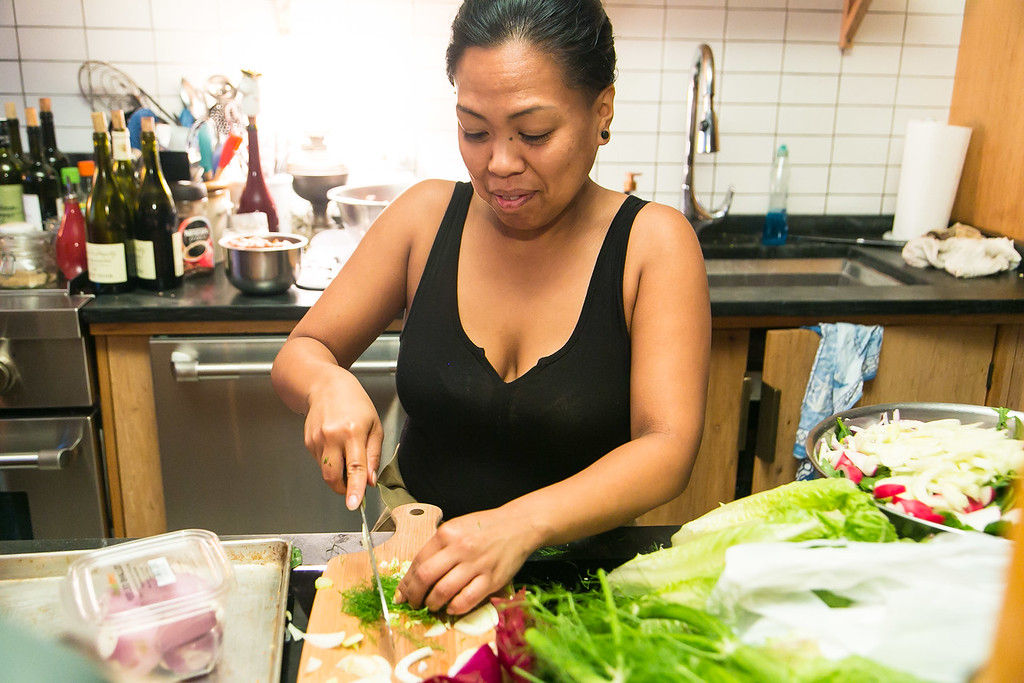 "Prepare in advance. Figure out your menu, and get your groceries a day or two prior to your shindig. If you're going the more formal route, set the table a day or two earlier. If planning a weeknight gathering, cook whatever you can over the weekend. Some dishes benefit from being made a day or two prior such as Beef Bourguignon. Those dishes are your friends."
Tip #3 – Know Your Capacity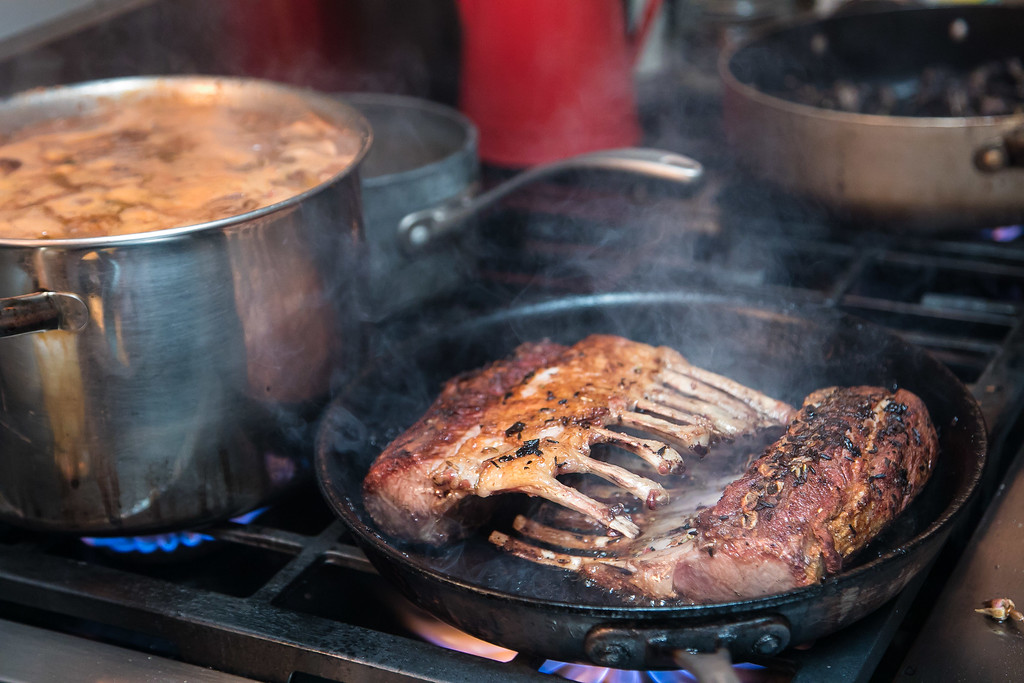 "Do you have a sense of adventure? Are you like Julia Child three glasses of vino in? If so, try new, complicated recipes when a crowd is coming over. If not, stick to the un-screw-up-able dishes such as Roast Chickie. Six Hour Slow Roasted Leg of Lamb is a fantastic Sunday Night Supper that leaves your afternoon free. The less pots and pans necessary, the better – one pot meals shine at dinner parties. Best to make two – one that is veggie, one that is meaty. Then you have a back-up should all hell break loose and one gets screwed up.
"Ultimately, people are coming to be with you and others. Food provides a reason to bring your friends together."
Tip #4 – Don't Obsess Over Dietary Restrictions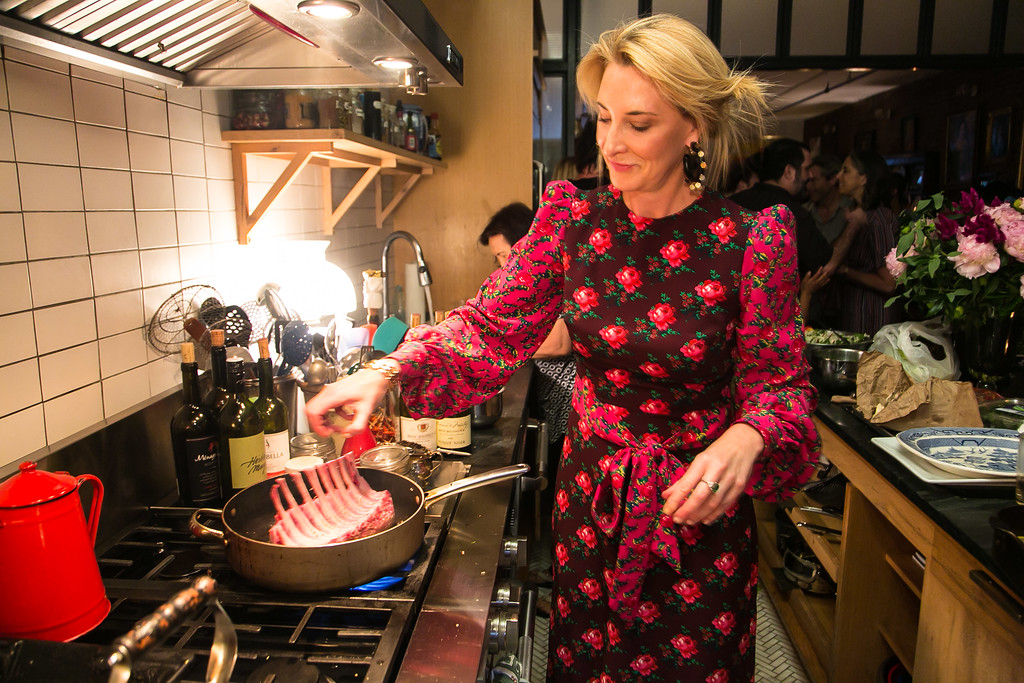 "Do not lose sleep over guests with a plethora of food intolerances. Bear the intolerances in mind but do not be a slave to them. Really, just don't lose sleep over anything related to throwing a dinner party!"
Tip #5 – Pack Your Guests In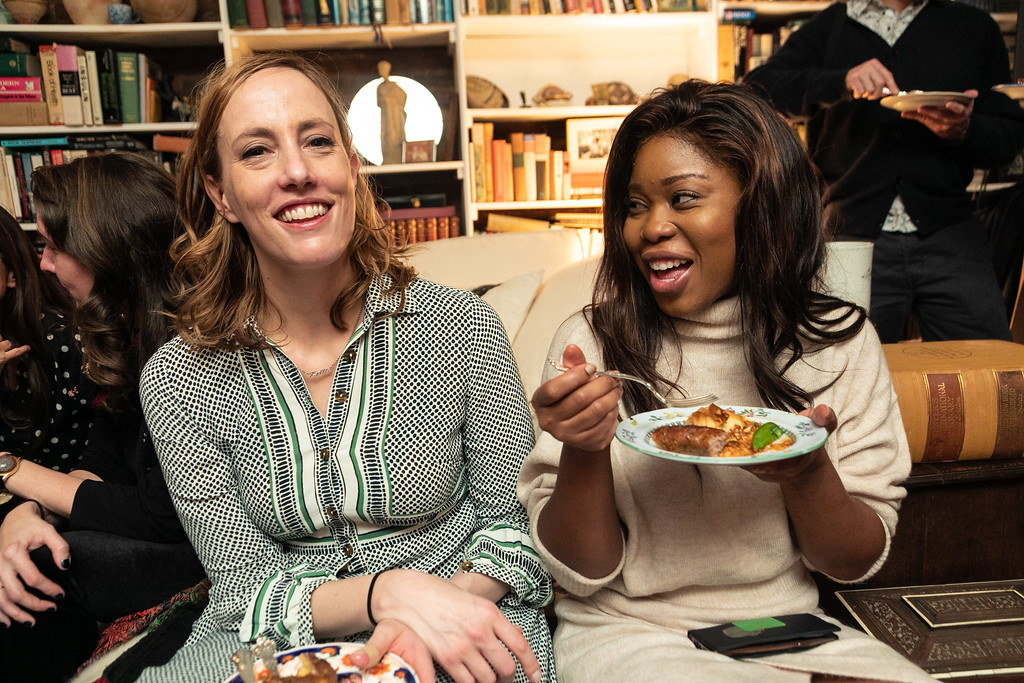 "Set a crowded table and pile guests up on top of each other. Don't worry about their comfort! Pour them another glass of wine and they'll quickly forget that their knees are knocking against their neighbors, and, indeed, may be pleased for such circumstances."
Tip #6 – Be Ready For Arrival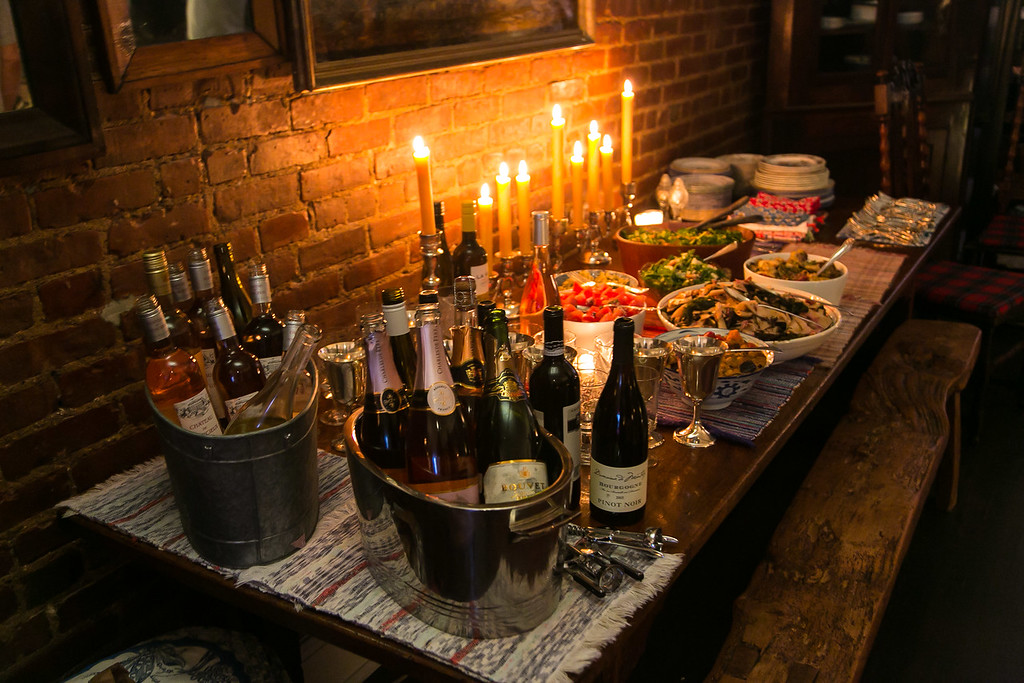 "Have sturdy drinks ready to pour upon arrival. Mix one or two seasonal cocktails alcoholic and not in advance, and store them in glass jars with a lid. Put white vino and champagne into the fridge a day prior. Nothing worse than finding the frozen bottle of champers in the freezer later in the week. Meh! Have a couple of appetizers already laid out to eat so that everyone's tummy is laced. Cheese, meaty bits, a charcuterie plate is a perfect solution."
Tip #7 – Make Intros Easy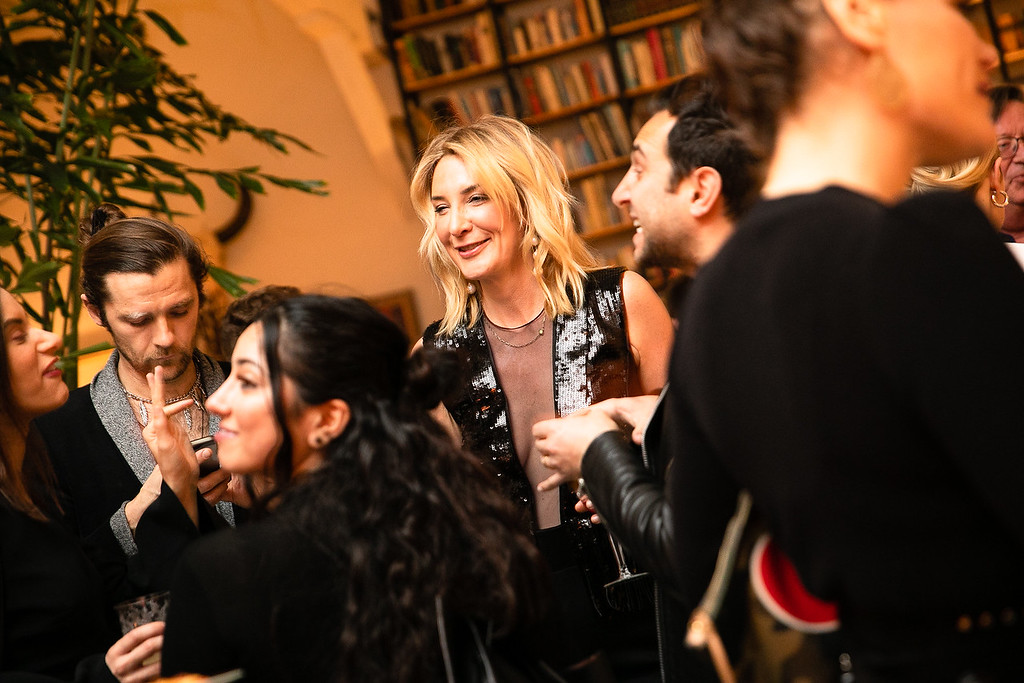 "With drinks in hand, introduce your guests to each other. Don't fall into that cringe-worthy trap of making everyone go around the table introducing themselves. This is your home, not a conference room."
Tip #8 – Forget Any Notion Of "Rules"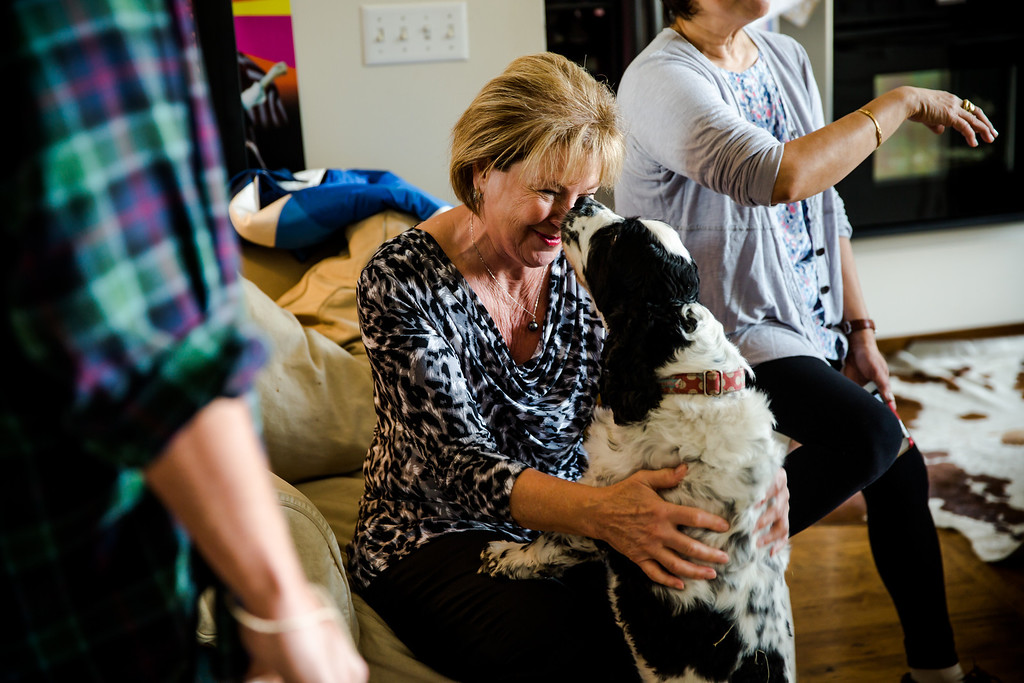 "There are no rules. For example, I find that by the time I start to consider cooking dessert, I'm often all out of oomf from having prepared the rest of the meal. On such occasions, I serve a variety of fancy chocolate bars. And all is fair if you have any furry, four-legged friends running around while you're hosting, warn your guests that they'll steal a bite or a kiss anywhere they can get it."
Tip #9 – Ask For Help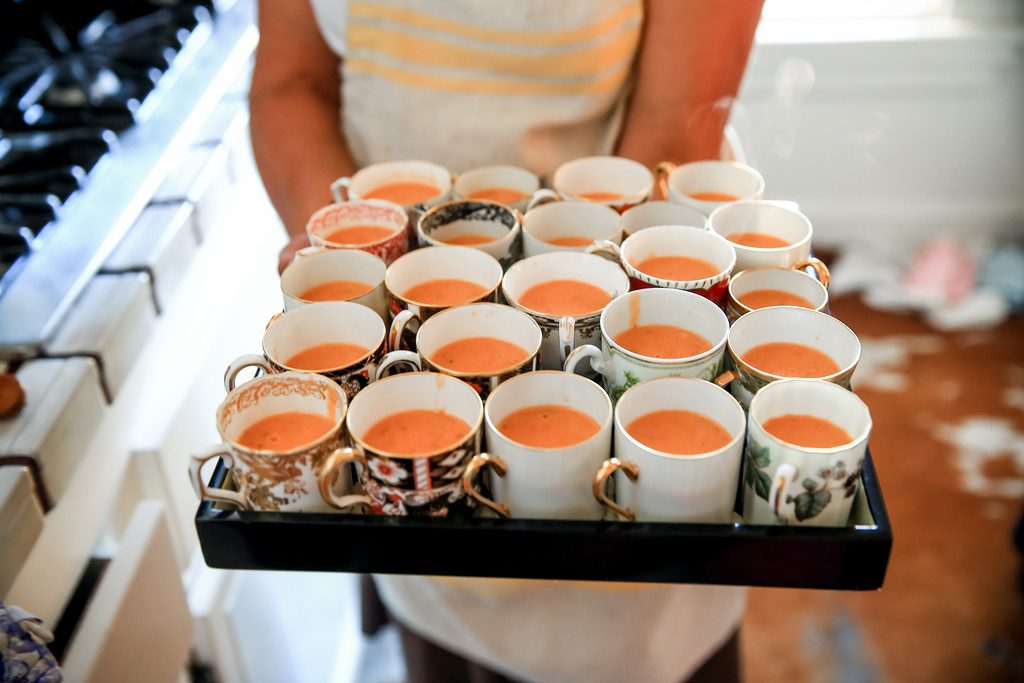 "Ask for help. People like being given a task. I like to encourage my guests to bring a liquid – be that wine or bottles of sparkling water. Or dessert. (See Tip #8)."
Tip #10 – Embrace The Unpredictable
"Roll with the unpredictable, unpredictable is not perfect. But it's memorable, fun and the hallmark of a life well-lived." Read on for more of Susan's tips about how pull off a salon for under $100.