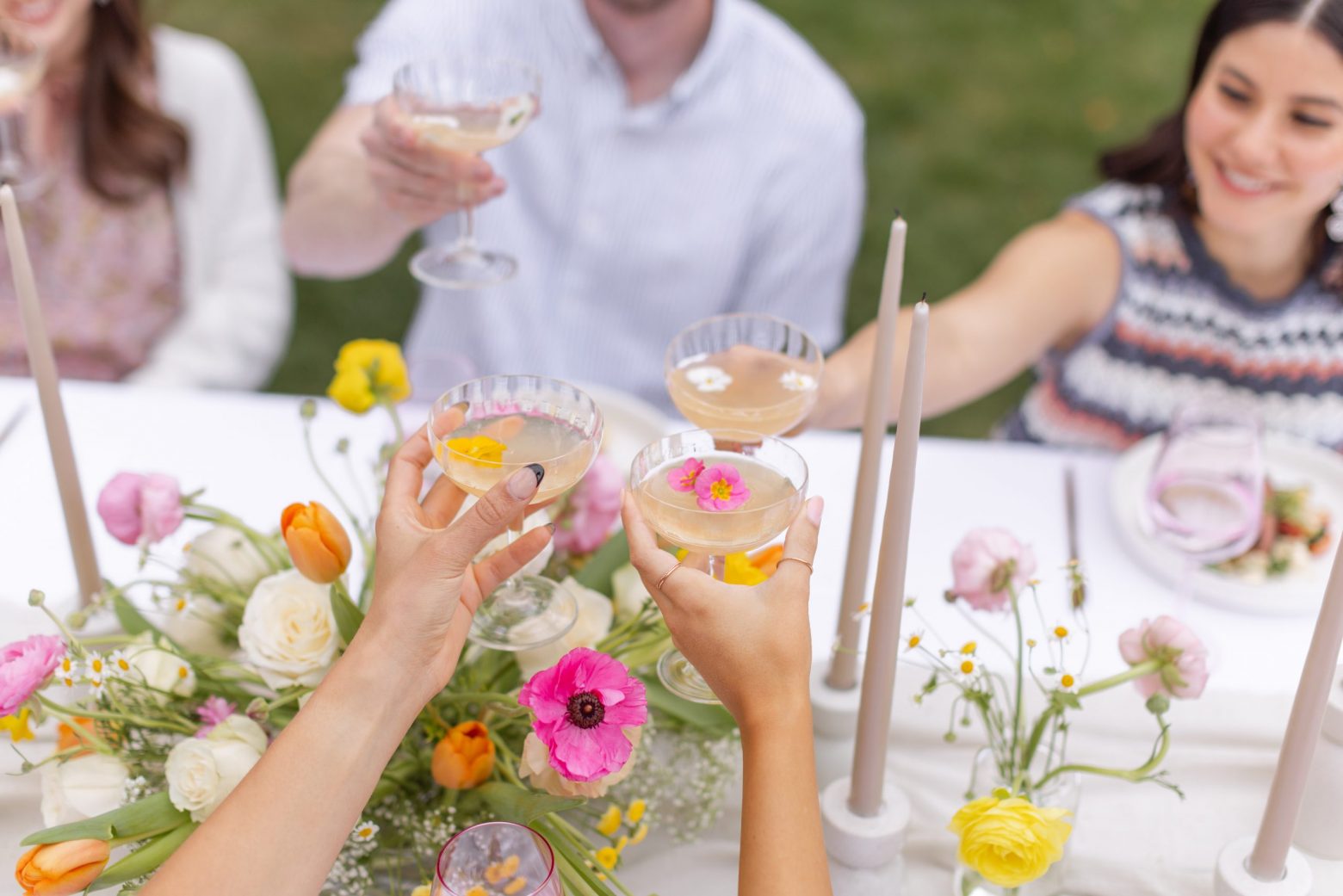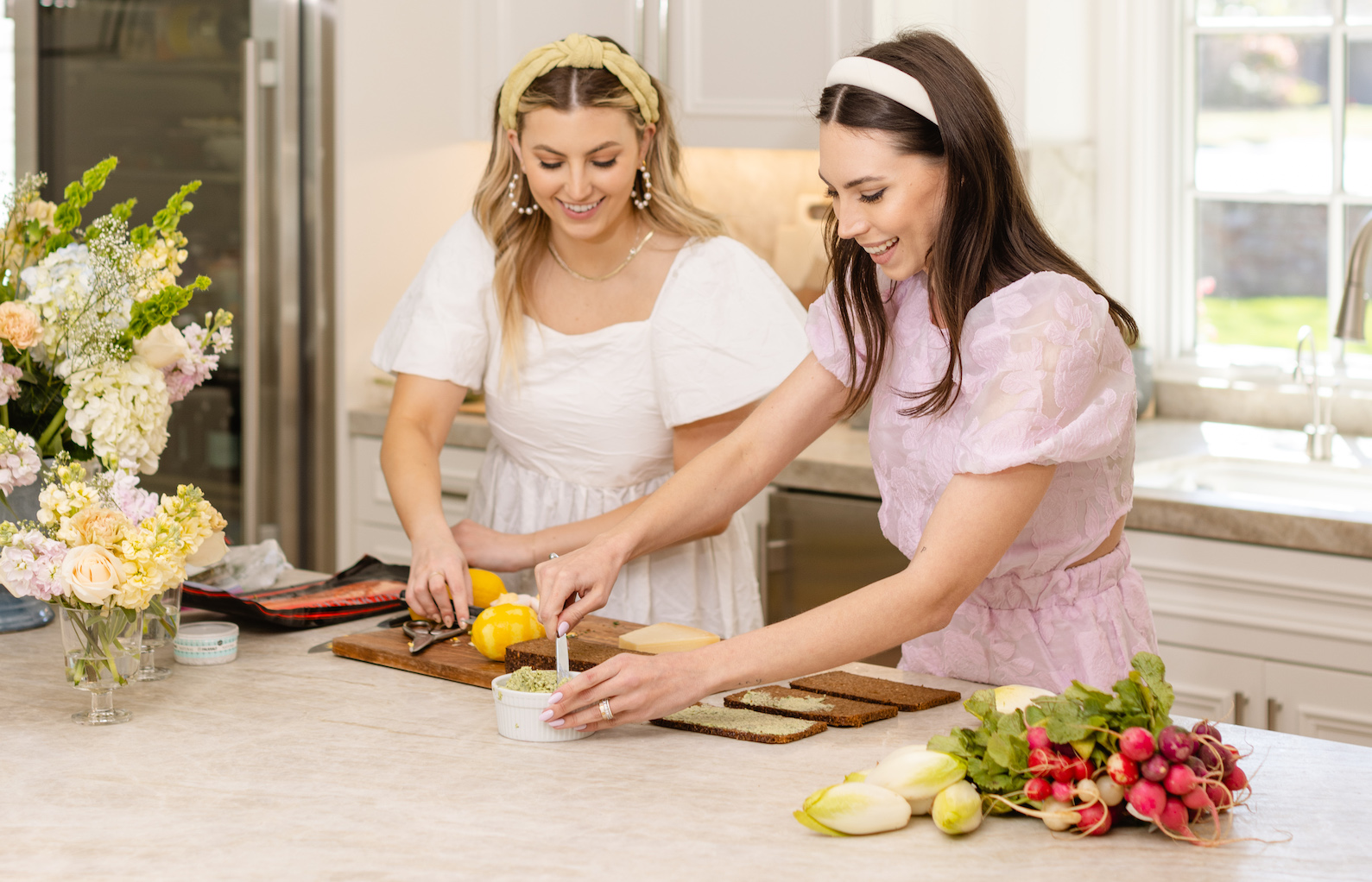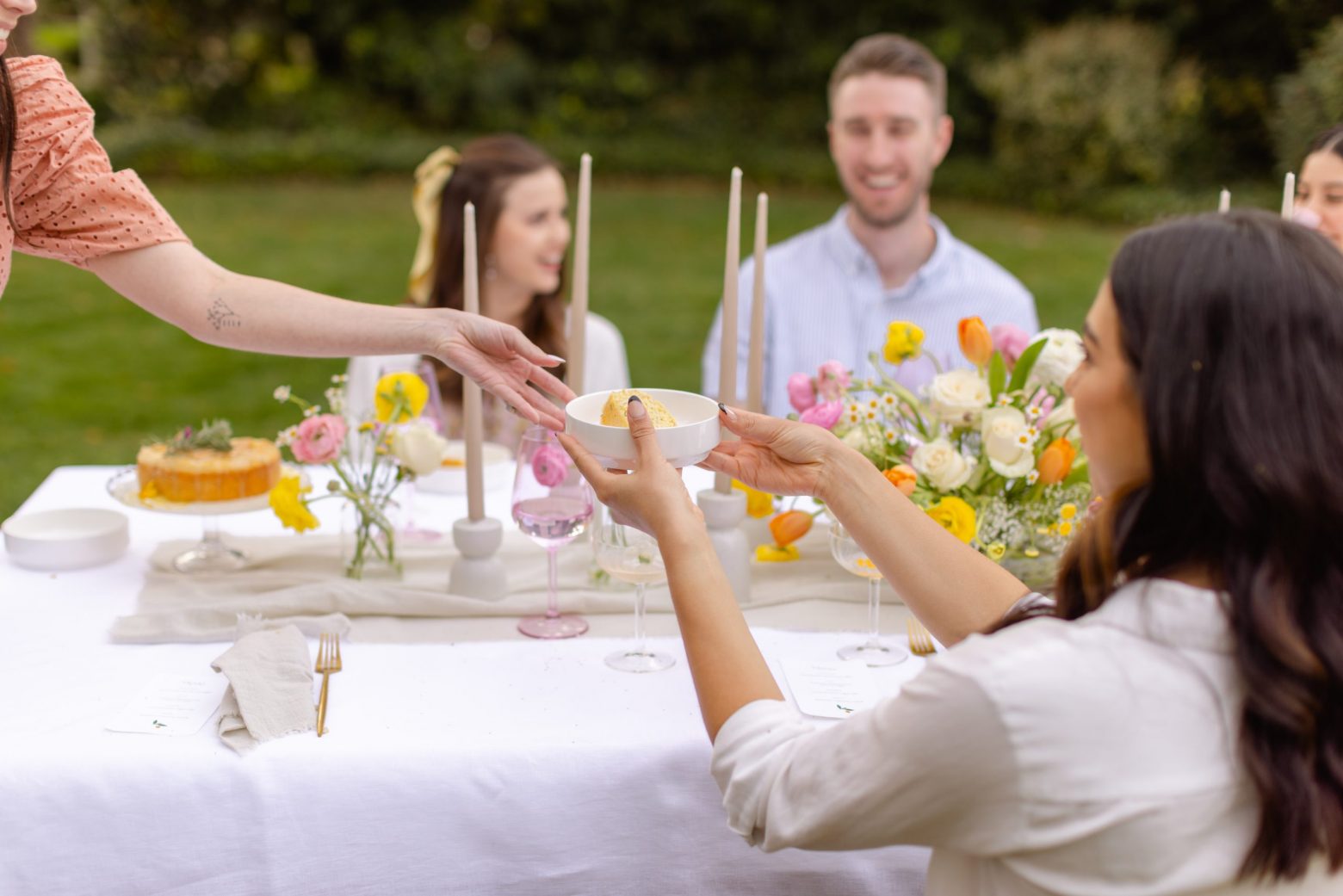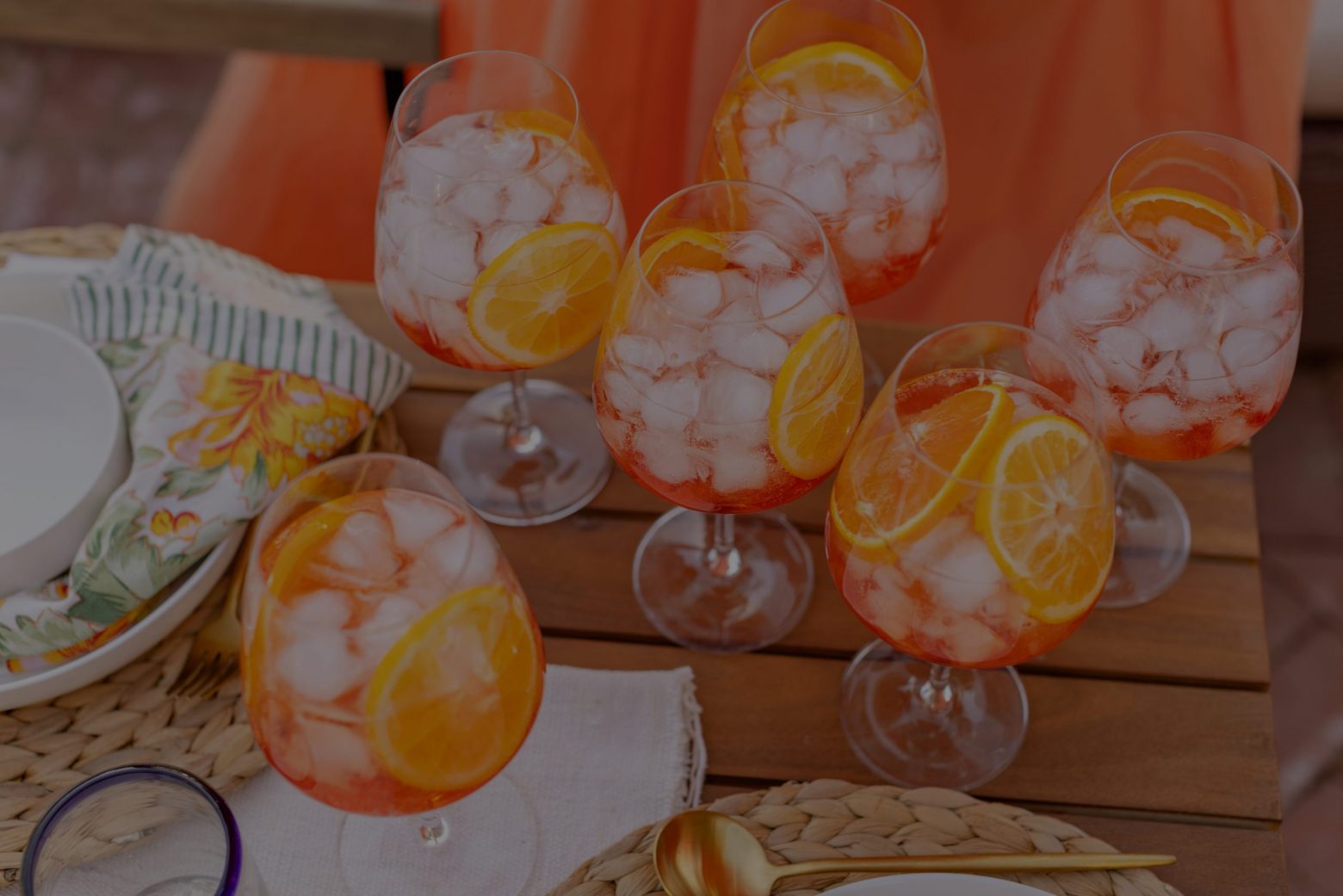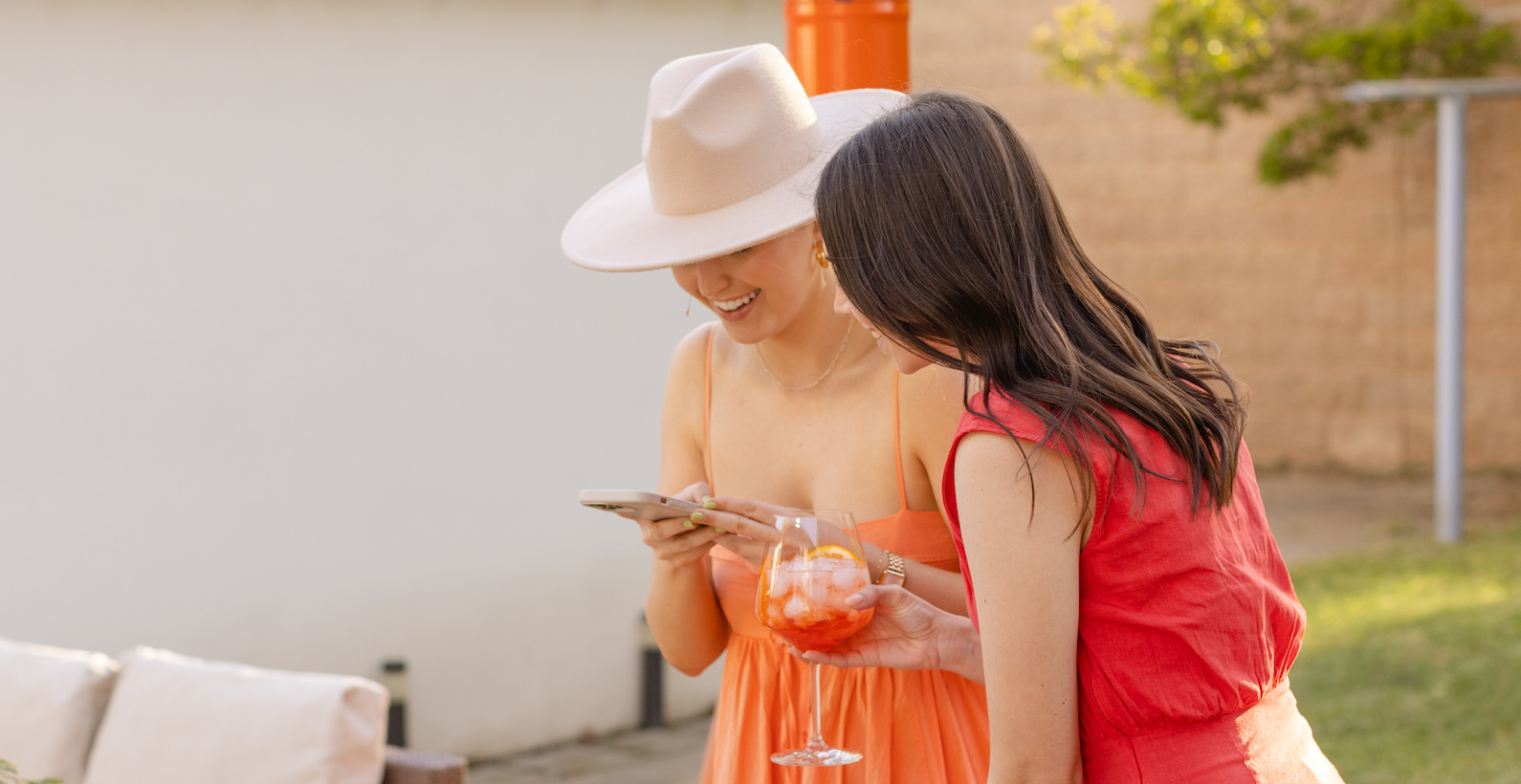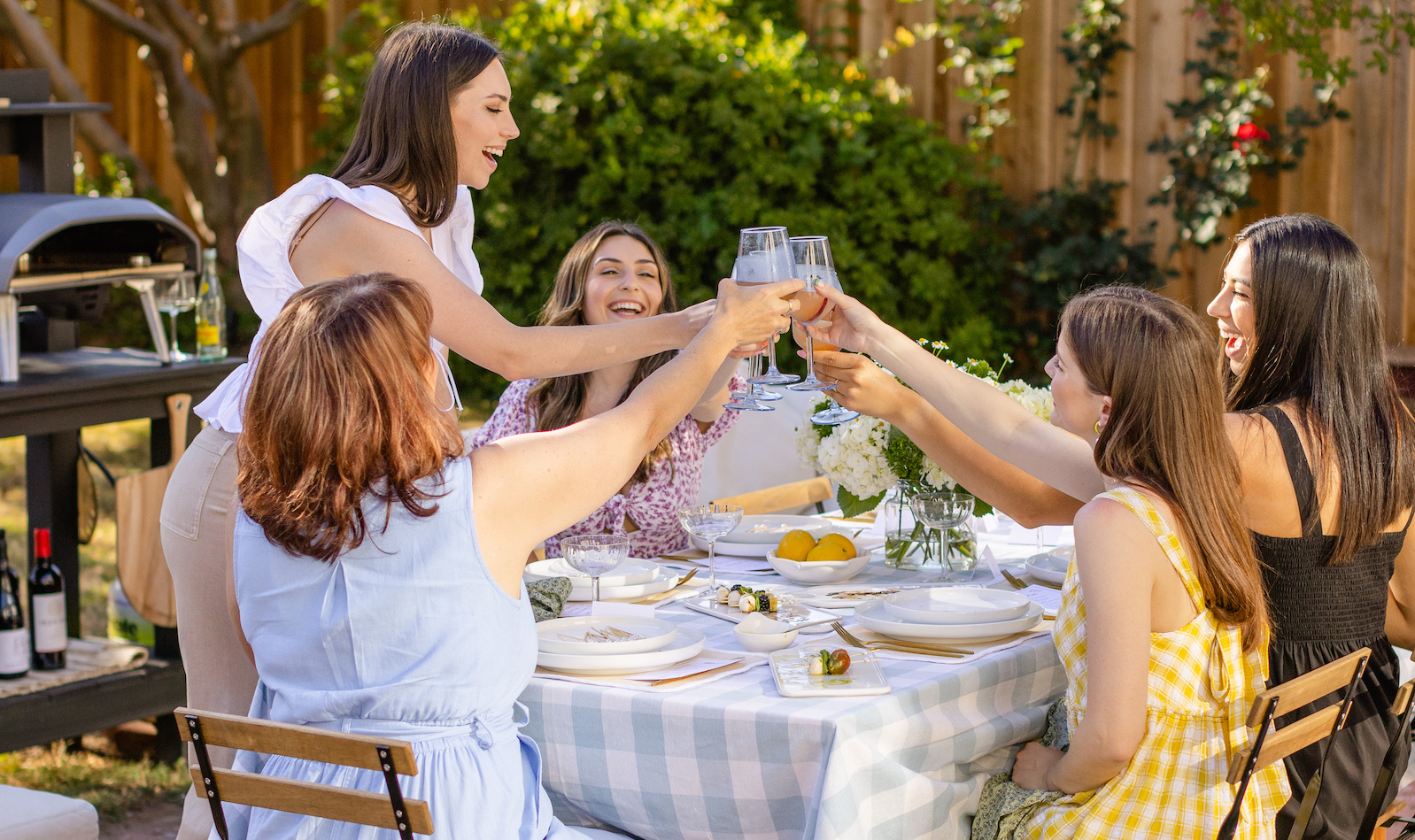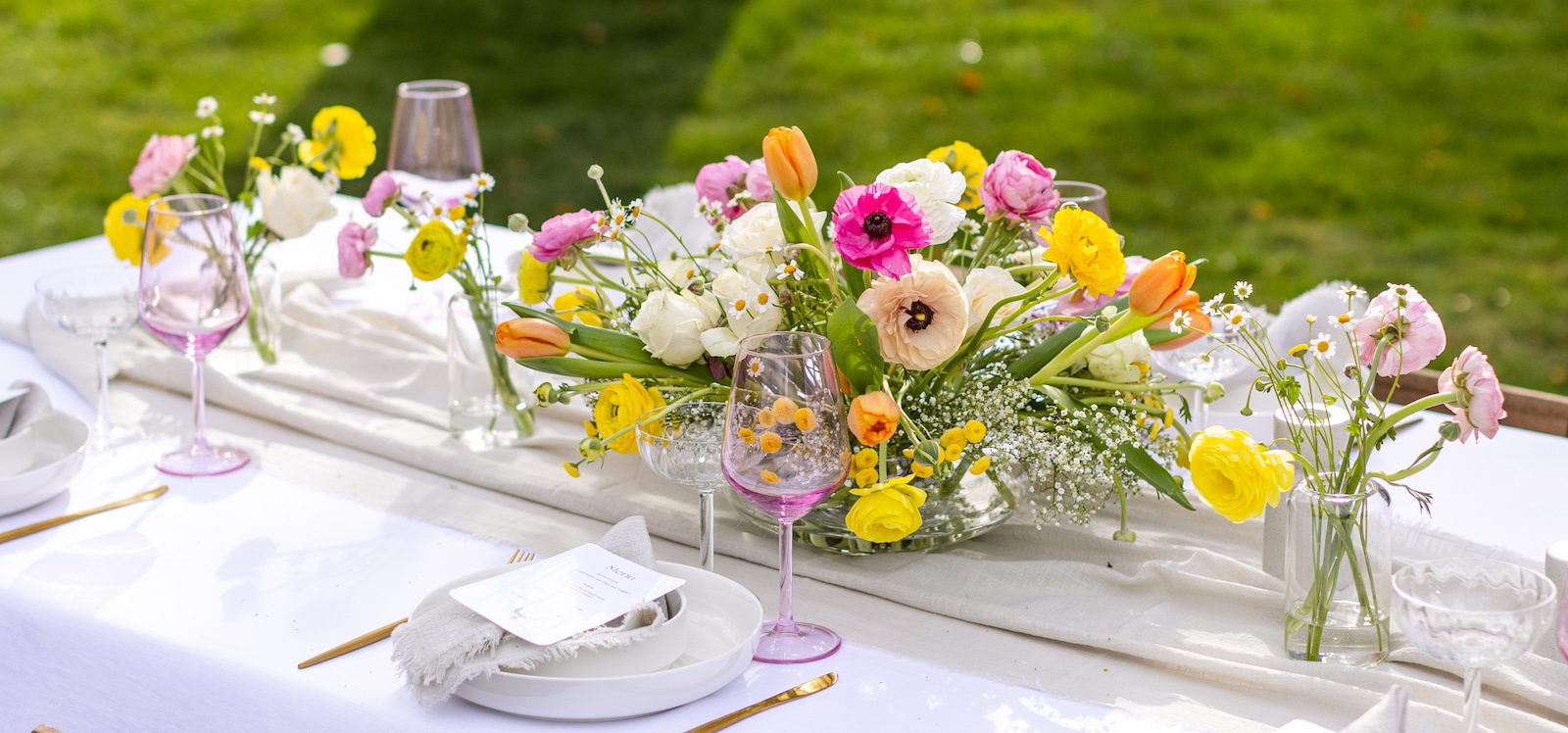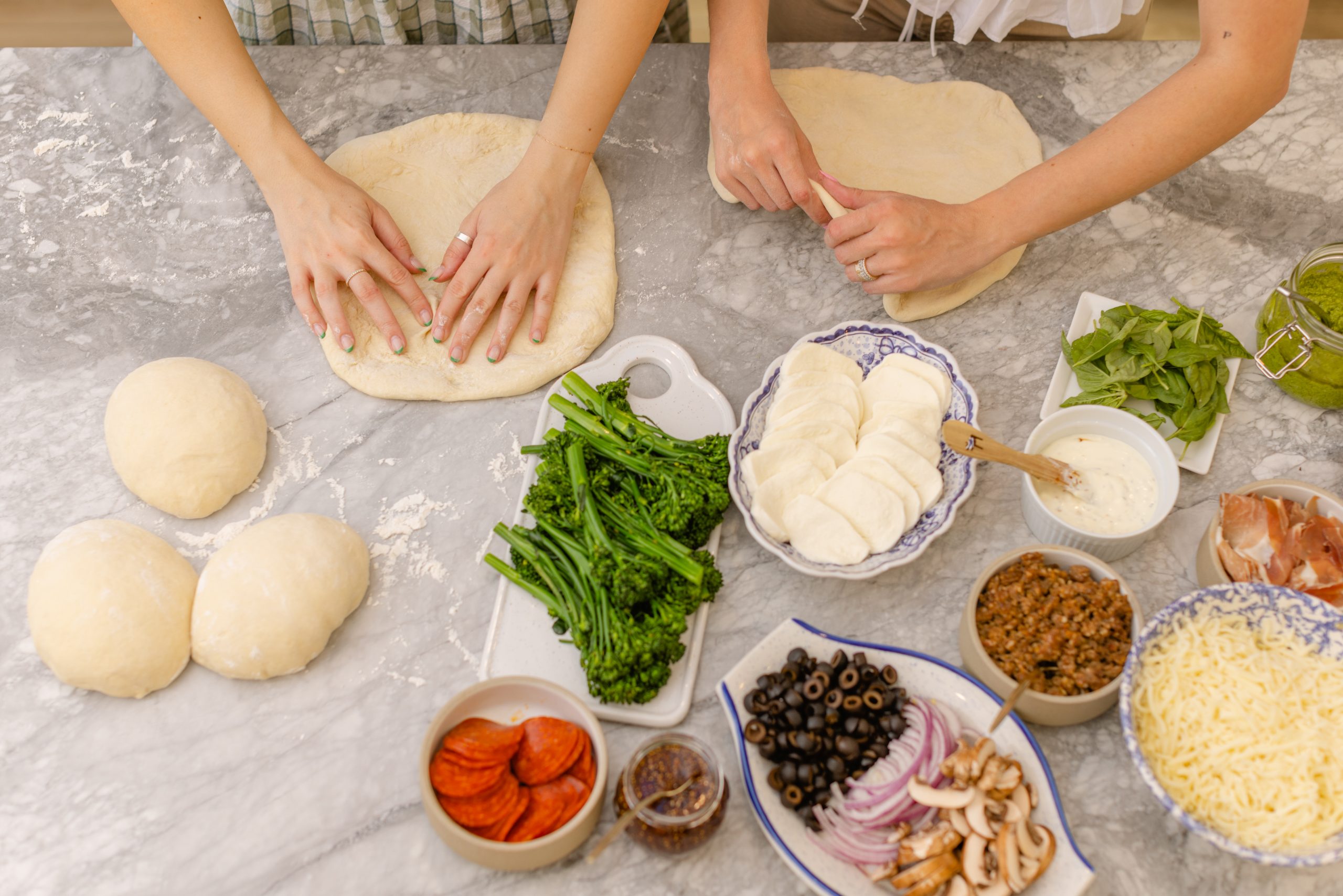 Interview – Hauste Founders, Sisters Hanna Ray and Lea 
Inspired by their mother who was an accomplished dinner party hostess, sisters Hanna Ray Flores & Lea Raymond launched Hauste.co with all their best tips, recipes, playlists and more. We love what they're doing so much we had to interview them about their hosting mission and how to R&D your dream salon dinner.
Is there a guiding philosophy for Hauste?
'We have three main philosophies at Hauste that are a part of everything we do. First, mise en place, a French term for "everything in its place". To us, it's more than just chopping your veggies ahead of time — it makes hosting enjoyable again. By the time your guests arrive, the table is set, the cocktails poured, and the vibes high. All that's left to do is for you to greet them with your favorite glass of pinot in hand. No second-guessing, no overwhelm, no stress."
"Next, elevate the everyday. Why do we insist on saving the "nice stuff" for some unspecified future? Let us be the ones to tell you (because we all need a reminder): burn the good candles, uncork the good wine, play your favorite song a million times over. New "nice stuff" will come along & life is too damn short — Hauste encourages you to devour the small pleasures every chance you get. And lastly, if you want to be invited to a party, hauste one!
"Nothing quite compares to someone telling you they love spending time in your home. And while you might not think you have the confidence or skills to foster such a remark, you're wrong. You are the hauste with the most, the cultivator of new relationships, the force that draws people in. Our goal is to make it easy for you to continue doing what you do best."
And they do! The curated combinations of music, recipes and cocktails they've made available for sale (they also have a ton of free content) take a ton of planning and experience out of the equation so you can turn pro as a host more efficiently.
What was the inspiration for the company?
"Our inspiration for Hauste was definitely our parents. We grew up surrounded by gatherings hosted by them every weekend & we got to see the magic of dinner parties from a young age! It helped shaped us as people and we learned so many life lessons around the dinner table. As we grew up, we realized the art of the dinner party was fading away. People were overwhelmed by everything that went into hosting. Our family loves using the service "Hello Fresh" for weeknight dinners because it takes the guesswork out of what you're making that night. We thought, what if that same "plan" was applied to a dinner party? What if there was a guide to hosting a curated and intimate dinner? Hauste was born!"
Can you explain how Hauste works and the level of curation being delivered?
"Our Hauste It's take the guesswork out of entertaining. They are completely curated dinner party guides that equip the hauste-to-be with a detailed manual on executing memorable experiences guests crave long after the night ends. When you purchase a Hauste It from our website, you are sent a downloadable PDF that includes step by step instructions on how to prep & pull off a magical dinner party. We also include a moodboard, shopping list, and playlist to truly take the planning off your hands."
Hannah and Lea have a keen understanding of both the expressive personal details of great hosting, and the ethos.
What is the most rewarding aspect of hosting?
"The most rewarding aspect of hosting for us is fulfilling that creative element & bringing your favorite people together. We have so much fun planning, prepping, and hosting dinner parties! We get to be creative, cook amazing meals, and make beautiful content. As foodies, it's so much fun. It's also that much more fun knowing you created a memorable night for someone!"
What is the R&D process of developing your dinner party plans?
"We usually start with a theme or vibe we want to achieve and start gathering inspo from Pinterest, instagram, our favorite stores, pop culture, etc. Then we plan out what we want our tablescape to look like and see if what we already have fits in that vibe or if we need to go thrifting! Next we sit down and look through our moms cookbooks and the many vintage cookbooks we have for inspo for the menu. Once we've decided on an appetizer, main dish, dessert, and a cocktail we put all the recipes into a easy to follow guide with all the recipes intertwined.
"This rough draft is what we use while prepping the week of/day of the dinner party to make notes while doing it in real time! Then we invite our friends and family to be our "models"! On the day of the dinner party we're not only in hausting-mode, but also in chef-mode, mixologist-mode, content-mode, creative director-mode, model-mode – its usually a crazy day! But at the end we're left with a bunch of notes, tons of content for our social media, & full bellies! Then after we launch that guide we do it all over again!"
What kitchenware items from the Hauste shop could you not live without and why?
"Our family is obsessed with our mom's tri-chocolate chip cookies, so our KitchenAid stand mixer gets a lot of use. We love to batch make them so we have frozen cookie dough balls on deck for whenever the craving strikes! We also cannot live without our Crate & Barrel Toben plates. We use it for pretty much every shoot and they always look stunning. You seriously can't go wrong with an elegant dinnerware set."
And, our favorite question to ask hosts:
How can you tell if a gathering has been a success?
"A gathering is successful when our guests leave full & happy! We love the end of dinner conversations that linger into the night. It's so magical and we are always trying to make those moments last!"
We concur – check out the Hauste blog for tons of tips and inspo and viva las salonistas!